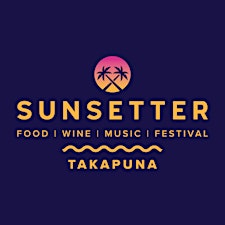 Sunsetter Food, Wine & Music Festival
The Takapuna Food, Wine & Music Festival returns to Smales Farm on Saturday February 15th 2020 as the new Sunsetter Food, Wine & Music Festival!
The Festival has been rebranded as Sunsetter to reflect the enhanced experience and vibe that we aim to bring every summer.
Produced by Highlife Entertainment, this quality event is set to provide another amazing occasion as we form a collaboration of some of the best international and local acts, New Zealand wineries and craft breweries, popular eateries and food vendors, spectacular performers and more in a unique urban environment.
Expect an event that differs slightly from traditional food and wine festivals and get ready for an occasion that delivers an offering and atmosphere like no other!
Want to get involved? If you have a product, service or brand that may be a good fit for the Festival please email us on info@highlife.co.nz
Sorry, there are no upcoming events