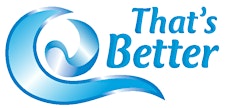 Thats Better
That's Better is a natural health, healing and education centre with a warm, welcoming atmosphere and a team of highly qualified, experienced and caring professionals.  We offer a wide range of Hypnotherapy, NLP and Life Coaching 1 on 1 appointments and provide quality training in a variety of massage therapies and provide certified training in Clinical Advanced Hypnotherapy and Neuro Linguistic Programming.
Most courses are held in Paraparaumu (5 mins from local airport/train). 
Nationwide-on-site or international training is also available.