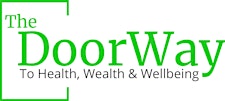 The DoorWay
The DoorWay is a world-wide community focused on creating a "new normal" for individuals and businesses. We look for faster and better results. We operate as an "open university of life" by providing coaching and tools, for people and businesses along with supporting community memberships. ​See www.the-doorway.com/about.
We believe there is another way for businesses, organisations and individuals to live and operate. The DoorWay's "whole brain and body" approach provides a new "operating system" with protocols that deliver faster and better results. We see a world full of happy and productive people secure in the knowledge they are contributing and maximising all opportunities and potentialities. ​
The DoorWay mission is to "open the door" to people and organisations to be more consciously aware of their talent and opportunities, to capitalise on these and to achieve the results they desire in life. ​
The DoorWay uses an innovative combination of Design Thinking, Proven Science and Action Focus. These are delivered through an evolving set of workshops, coaching, membership subscriptions, tools, affiliate listings and related products and services.
We welcome you to the DoorWay Community. See the video stories of others that have taken up a QUEST: www.the-doorway.com/stories
It is your world and you have the power to make your goals and dreams happen. All successful people and teams take a design and dedicated approach. You can too. 
SAFE And Easy
SIMPLE: Anyone & any business or organisation can readily adopt & use the training/tools.
APPLY EVERY DAY: Tools & techniques you use everyday to make personal & professional life more enjoyable & effective.
FAST: Learn the tools & techniques in no time at all with quick access to coaches.
EFFECTIVE: Astounding individual, business and organisational feedback. It works!
We Are All On A QUEST
QUICK WORKING: Learn and use the tools & techniques quickly (minutes). Coaches & tools deliver the fastest results.
UNIQUE MIX: A unique mix of tools based on Design Thinking, Proven Science & Action Focus. With use they become unique to you.
ENERGY BASED: Everything is energy. Learn to use your internal Energy Signature & external Energy Web to attain your goals & dreams.
SCIENCE BACKED: Workshops and sessions are evidence based and science backed. We use experts & expertise to support what we do.
TODAY'S SOLUTION: Use everyday to transform our ourselves and business. Designed & optimised for today and today's world. Tools are flexible and can be used across all areas of life & business.
See more quotes and videos of those who have taken up a QUEST
www.the-doorway.com/quotes-from-questers
"10/10 I came in tired, exhausted and uncertain. I am leaving more relaxed and in charge of what I focus on. I enjoyed my time, breathing, experiencing a shift. These are easy to access tools for processing and shifting energy." Sharon Gibson, Inner Compass Workshop, Whangarei
"10/10 I wanted to address stress and communication breakdown in the workplace. The workshop addressed this and gave me techniques. Forget about what you already know and prepare yourself for a clean sheet of paper - the workshop works." Daniel Mak, Accountant, Brisbane
"10/10 This course has great potential for ANYONE who wishes to increase their self awareness. I enjoyed the balance between science and personal experience. It will help refocus me towards my self development goals." Liz Strang, Inner Coach Workshop, Auckland
Sorry, there are no upcoming events