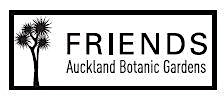 The Friends of Auckland Botanic Gardens
The Friends is a non-profit organisation with over 400 members who enjoy a programme of events and activities that support the Auckland Botanic Gardens.
You don't have to be a gardener to be a part of this great organisation, a desire to support the Gardens is all that is needed.
The Friends have various opportunities for members to meet both socially and in volunteering activities throughout the Gardens. They raise funds to support garden developments and stage great events throughout the year.
The Friends Painting Group holds annual exhibitions in the Visitor Centre Gallery. This friendly group meets on the last Saturday of each month in the Friends Building at Auckland Botanic Gardens. Tutors are invited to lead and support every second month. The focus is botanical but members are encouraged to try other subjects and a variety of media. 
Sorry, there are no upcoming events