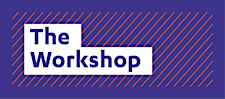 The Workshop
Reframing the conversation to build better systems and better lives.

New Zealand can be a country in which all people thrive. Lots of people work incredibly hard to create that future, but face significant barriers. Strong cultural narratives prevent people from acting on the change needed to create a better future.

Changes in how experts communicate will lead to changes in the public conversation, which in turn shifts how people think, and ultimately leads to change at a system level.

The Workshop undertakes research to find ways of communicating that will change the conversation and build support for solutions that work. We train people in different fields of practice to apply these ways of communicating.

We work with research, government, social and environmental organisations to build a thriving and more inclusive Aotearoa New Zealand.
Sorry, there are no upcoming events