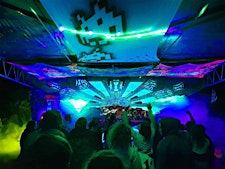 Trancevaders
Featuring some of the best trance DJs in Auckland, playing the latest groundbreaking prog and full-on, and with positive input from so many, we are all very excited to be navigating this epic journey of discovery and connection.

Our parties are held in central Auckland at stylish and exclusive venues, as well as at premium outdoor sites, and with premium sound and visual equipment.

We're welcoming experienced trancers and new friends to partake in all our Trance invasions.
Sorry, there are no upcoming events