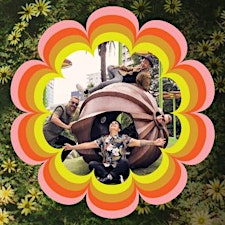 White Chapel Jak
"One of the hottest and exciting acts to emerge in NZ in the last 18 months" - Paul Ellis, NZ Idol, NZ Got Talent Judge, Former Sony Music Executive.
White Chapel Jak, quickly built themselves a reputation for one of the best nights out. Whether it be a crowd of five or 15,000 White Chapel Jak brings an energy you can't help but dance along with. All the classics and more, this band is one to watch!
Super star leading lady, Bonnie Hurunui ready to dazzle with her magnetic energy, the beautiful and talented Viking drummer, Dean Tinning holding their heartbeat strong and steady, and the charming and fiery, Nathan Boston, locked and loaded with his catchy riffs and flawless flourishes, this band has a sound like none other.
From playing at markets for wheel barrows of produce to selling out their own shows, what started as a dream has become a well earned reality for White Chapel Jak. With over 800 gigs, 200 weddings, and many parties, celebrations and good times under their belt, they have become renowned for capturing and delighting audiences all over New Zealand.