Location
Rutherford House, Pipitea Campus
33 Bunny Street
Wellington, Wellington 6011
New Zealand
2022 Lecretia Seales Memorial Lecture
About this event
We would like to invite you to join us to commemorate alumna Lecretia Seales (LLB, 1997). On Tuesday 7 June, the Faculty of Law will host a Memorial Lecture with guest speaker Chlöe Swarbrick, speaking to "In the Legal and Political Weeds: the 2020 Referendum and Beyond". 
Chlöe Swarbrick was born and raised in Auckland. She was first elected in 2017 as a Green MP and the youngest MP in over 40 years. In 2020, she was elected as the Green MP for Auckland Central.
In early 2020, Chlöe's Electoral Access Fund Act became law, establishing a fund for candidates with disabilities in general elections to run barrier-free from 2023. She spearheaded the Student Accommodation Inquiry (leading to the subsequent Pastoral Care Code), legalisation of and funding for drug checking services, amendments formalising police discretion for drug offences, establishing the Cross-Party Group on Mental Health and Addiction (with Louisa Wall MP and Matt Doocey MP), declaration of a climate emergency, the divestment of ACC from $1billion in fossil fuels and COVID-19 support for small businesses.
Chlöe continues advocacy on renters' rights, tax justice, environmental protection and evidence-based drug law reform (including her current Members' Bill to reduce alcohol harm).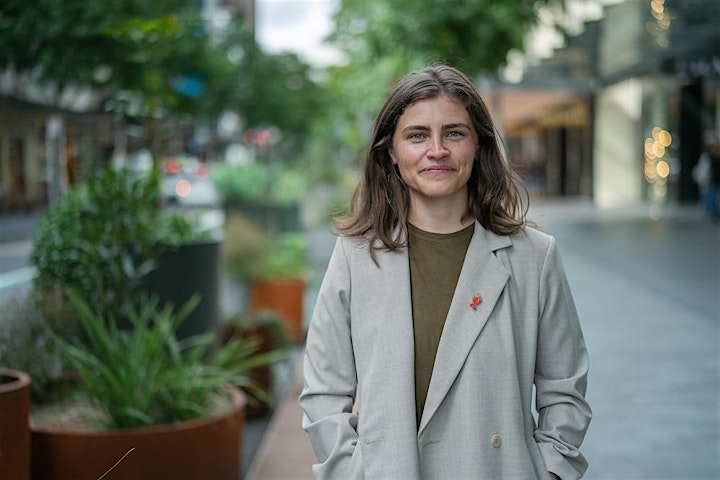 In 2015, Lecretia Seales went to the High Court to seek a ruling that would allow a doctor to assist her to die with her consent. Her court case initiated a national debate and helped focus a parliamentary inquiry into assisted dying. This contributed to the 2020 election referendum where voters decided whether to legalise assisted dying, known as euthanasia. If Lecretia were alive today, we know she would be proud of her efforts made to initiate the debate on this issue in Aotearoa New Zealand and to have it come to fruition. 
This milestone event is given in honour of lawyer and law reform advocate Lecretia Seales and marks the seventh anniversary of both the decision on the case and Lecretia's death.
We warmly invite you to attend and pay tribute to an alumna whom we admire for her efforts in law reform and challenging the law.