Location
Gibbs Farm (Please use the Barr Rd entrance only)
Barr Rd
#0984
Makarau, Auckland 0984
New Zealand
Enjoy Gibbs Farm, the world famous sculpture park on the Kaipara Harbour, in support of Ana-Carolina
About this event
Givealittle Givealittle Would you like to support a little girl and her family in desperate need while gaining rare access to one of the greatest private attractions in New Zealand? Please read on.
Ana-Carolina Bircham is a sweet five-year-old girl who has led a difficult life. Diagnosed with a rare disease at six months of age, she has spent almost her entire life fully paralysed and reliant on a machine to breathe in the Starship Hospital's Paediatric Intensive Care Unit. In the early days it was not believed she would live, but she is a battler, and has shown slow signs of recovery, communicating with blinks and special technology that recognizes movement of her eyes. She is a bright little girl trapped in a paralysed body.
The efforts to move her out of the high-stress intensive care environment to a home over the years have been well documented in the national media, including the New Zealand Herald, Seven Sharp, and Women's Day. Her parents, Peter and Elane, have shown love and devotion facing tests that almost no parent should ever face. They have effectively become Ana-Carolina's full time carers, giving up their jobs and living off savings without Government support for the past five years.
Finally, the saga is nearing an end, with CCS Disability offering one of its specialized homes for disabled children at a discounted rate of rent. Within months, Ana-Carolina could be living in a quiet environment where it is naturally dark at night without the drama and heartache that has surrounded her entire life to date. But, there is a problem.
Peter and Elane have given up everything for their child, and have no remaining resources to afford the rent, transport to and from the hospital, and minor modifications to the home so that Ana-Carolina can live there. They are drained and have hit rock bottom, but if they can return to a stable home life instead of doing shifts at the hospital, Peter can return to work and get their lives back on track.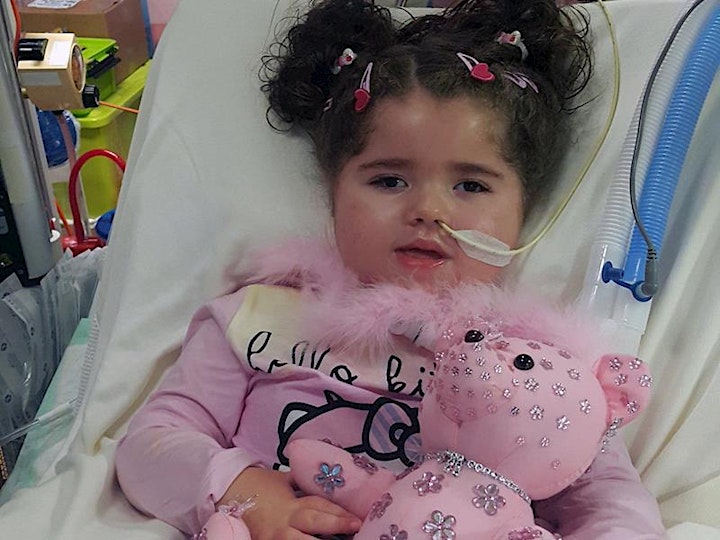 This is where you come in. On Friday April 12th friends and supporters of Ana-Carolina will gather at Gibbs Farm, the world famous sculpture park on the Kaipara Harbour. You will enjoy a picnic in support of Ana-Carolina and explore the sculpture park. Owner Alan Gibbs has generously donated 300 tickets to the farm. They are being sold for a donation of $50 each to The Ventilated Children's Trust, a special trust set up for the benefit of Ana-Carolina.
If you'd like to help, please get your ticket now by clicking the green ticket button in the top right. Make a day of it and take your friends.
Most of us are lucky that we'll never be tested the way Peter and Elane have been, but it could be any of us. All of us have the opportunity to help in our own small way, and get rare access to the award-winning Gibbs Farm at the same time.
About the Farm: Gibbs Farm is a 1000-acre sculpture park nestled on the Kaipara harbor less than an hour north of Auckland. It features perfectly manicured rolling hills, exotic animals including giraffes, and enormous sculptures the size of city buildings created by renowned sculptors from all over the world. It is truly unique and visiting it is a once-in-a-lifetime experience for those lucky enough to see it. Read more, including profiles of the sculptures, on the Gibbs Farm website.
You can also support the family here https://givealittle.co.nz/cause/bring-ana-carolina-home