Sales Have Ended
Registrations are closed
Kia ora koutou audience members, We look forward to you joining us for NZ Barok's Free Kids' Concert at ŌMAC (Ōtara Music and Arts Centre) on Saturday 24th July at 2.30pm. We'd like to share a few things about the Baby Baroque concert. We would encourage you upon arrival to record your visit to ŌMAC using the NZ Covid Tracer app. The concert is very interactive with lots of opportunities to join in. The story and music is most suitable for children aged 0-6 years . Shakers and scarves are given out to the children to use during the performance and have to be given back at the end. To ensure a high level of health and safety all shakers are cleaned and scarves washed between performances. If you'd like to buy a shaker and scarf set to take home at the end of the performance these will be available to buy. To ensure the best experience for children and family members the majority of audience members will be seated on the floor of the auditorium. Feel free to bring a cushion if you would like to. There will also be chairs for those who are unable to sit on the floor. Please leave pushchairs/strollers either in your car or with our venue team as you enter who will look after them. Bringing in car seats/capsules for babies is completely fine. The concert itself is approximately 40 minutes long with another 20 minutes available to then try out a little instrument, talk to the musicians and see the instruments up close. We encourage audience members to arrive early to find parking as the concert will start on time at 2.30pm. We are really looking forward to seeing you all at the concert! If you need any help at the concert please talk to our venue management team at the front door. A big thank you to Auckland Council Regional Arts and Auckland Council Creative Communities NZ for their support. Ngā mihi Helen Brinkman NZ Barok: Producer/ Cellist
Sales Have Ended
Registrations are closed
Kia ora koutou audience members, We look forward to you joining us for NZ Barok's Free Kids' Concert at ŌMAC (Ōtara Music and Arts Centre) on Saturday 24th July at 2.30pm. We'd like to share a few things about the Baby Baroque concert. We would encourage you upon arrival to record your visit to ŌMAC using the NZ Covid Tracer app. The concert is very interactive with lots of opportunities to join in. The story and music is most suitable for children aged 0-6 years . Shakers and scarves are given out to the children to use during the performance and have to be given back at the end. To ensure a high level of health and safety all shakers are cleaned and scarves washed between performances. If you'd like to buy a shaker and scarf set to take home at the end of the performance these will be available to buy. To ensure the best experience for children and family members the majority of audience members will be seated on the floor of the auditorium. Feel free to bring a cushion if you would like to. There will also be chairs for those who are unable to sit on the floor. Please leave pushchairs/strollers either in your car or with our venue team as you enter who will look after them. Bringing in car seats/capsules for babies is completely fine. The concert itself is approximately 40 minutes long with another 20 minutes available to then try out a little instrument, talk to the musicians and see the instruments up close. We encourage audience members to arrive early to find parking as the concert will start on time at 2.30pm. We are really looking forward to seeing you all at the concert! If you need any help at the concert please talk to our venue management team at the front door. A big thank you to Auckland Council Regional Arts and Auckland Council Creative Communities NZ for their support. Ngā mihi Helen Brinkman NZ Barok: Producer/ Cellist
"Come Play Ruby May!" Join NZ Barok and Friends for a free, fun, dynamic one-hour concert for children aged 0-6 years.
About this event
Join NZ Barok to hear the story of Ruby May and her little brother Tamati, two tamariki with big imaginations. Introduce the children in your lives to the beautiful sounds of baroque music! Wave a scarf to a minuet, shake a shaker to a march and enjoy a happy music-filled hour. This concert is most suitable for children aged 0-6 years.
NZ Barok would like to thank the following sponsors for their support of this free event: Auckland Council Regional Arts and Culture, Auckland Council Creative Communities NZ, The Athena Trust, Otara Music and Arts Centre, Westees Custom Printing, KBB Music, the Sutton family and NZ Barok supporters.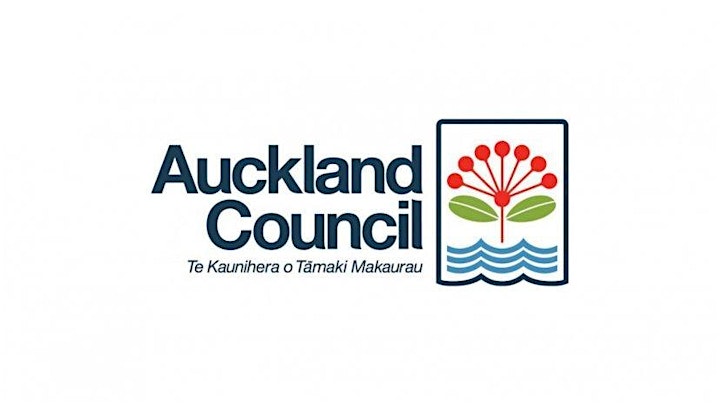 Organizer of Baby Baroque Free Kids' Concert! ŌMAC Ōtara
NZ Barok is New Zealand's only period instrument orchestra.
Comprising leading baroque specialists from all over New Zealand, NZ Barok performs using instruments and playing styles of the period, breathing fresh life and vitality into baroque and classical masterpieces and lesser-known musical treasures from the 18th century.
 "…authentic, classy and spirited performances…I certainly look forward to any future opportunities to hear NZ Barok." Tony Ryan, Upbeat, Radio NZ
 "NZ Barok are a revelation…the distinctive sound of their authentic instruments in perfect balance" -THEATRE REVIEW
 Audience Feedback: Baby Baroque Free Kids' Concerts
 "We hope there will be more concerts just like this in the future. My daughter was particularly inspired and is currently learning the violin"
"Thank you for a wonderful concert yesterday – My son was in such a buzzy mood all afternoon thanks to the great music and open atmosphere. It would be great to see NZ Barok do this again."
 "Thanks so much for a fab concert on Saturday! It's perfectly designed for kids, with storytelling and lots of play mixed in with the music."
storytelling and lots of play mixed in with the music."