Be Inspired! Experience the fun, the excitement, the glamour...New Zealand's biggest and most exciting wedding show!
About this event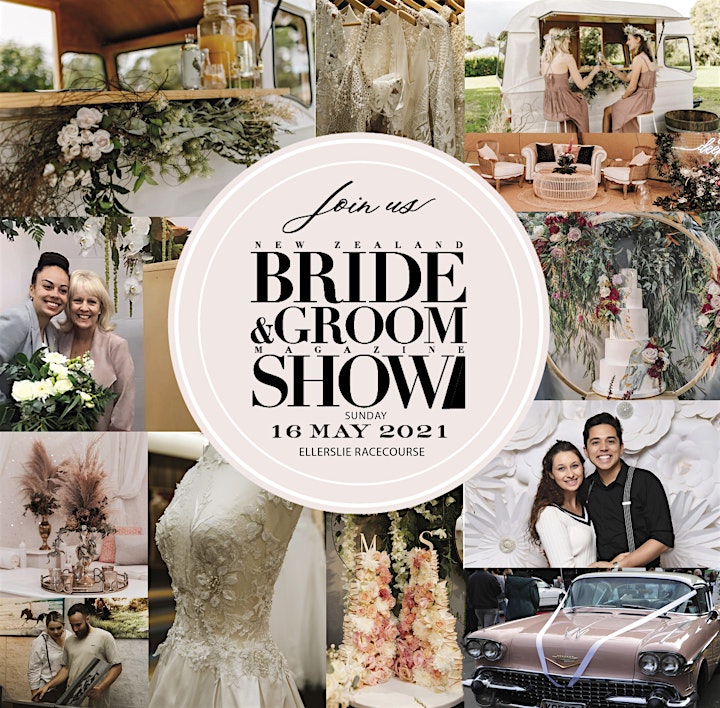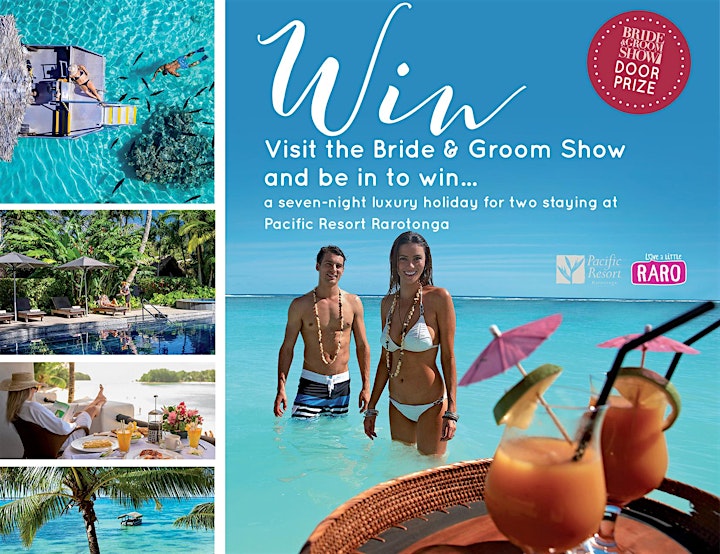 Bride & Groom Wedding Show
Sunday, 16 May 2021 - Ellerslie Racecourse
Be Inspired! Ideas, advice and inspiration to plan your wedding and honeymoon whatever your style and budget.
Celebrate love at 25th annual Bride & Groom Wedding Show! Join us next Sunday 16th May for a truly inspiring, fun-filled wedding planning day out. It normally only happens once a year and this is the first time in two years! So you really don't want to miss it! You might even WIN the amazing door prize a luxury holiday/honeymoon for two in the beautiful Cook Islands 😍🏝🍹☀️
The Bride & Groom Wedding Show at Ellerslie Event Centre, Ellerslie Racecourse, Auckland is a must-attend event for all couples getting married.
Earlybird Online Ticket Offer: Order Show Tickets online now for just $18 each (& No booking fee)
Ellerslie Racecourse and its beautiful gardens will be buzzing with the best the wedding industry has to offer – you'll be able to meet designers, hear live music, taste cakes, see table settings, marquees and cars, all in one place, on one day with free parking.
On the day there will be epic magazine goodie bags, giveaways, special offers, and many amazing competitions, including an awesome door prize – a luxury holiday/honeymoon in Rarotonga, Cook Islands.
Packed with inspiring wedding ideas to suit all styles and budgets, the Bride & Groom Wedding Show only happens once a year. Whether you've just got engaged or are after that special finishing touch, with hundreds of inspiring ideas, you'll find everything you need to plan your dream wedding and honeymoon. So gather your friends and family, and come along and enjoy the party atmosphere.
Order your Show Tickets Now for only $18 & No Booking Fees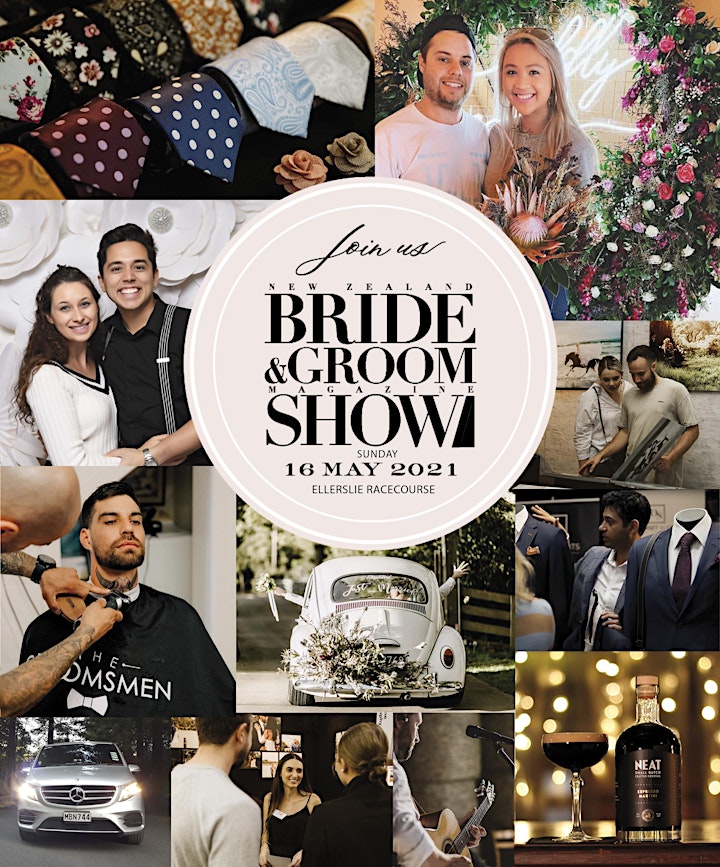 Follow us on social media… @nzbrideandgroom #nzbrideandgroom  #nzbrideandgroomshow
25th annual Bride & Groom Wedding Show at Ellerslie Event Centre, Ellerslie Racecourse, 80 Ascot Road, Remuera, Auckland • Free Carpark • 9am-4.30pm, Sunday, 16 May 2021 • Door Sale $20 Tickets will be available on Show Day or order tickets online now for only $18 & No Booking Fees •