About this Event
AFTERPAY Your ticket at: https://bit.ly/32PZlaE
20 Feb - 5 Mar - Tier 1 Tickets $55.00
5 Mar - 9 Mar - Tier 2 Tickets $65.00
For thousands of years, men have circled up for council for various intentions... In a time when NZ Tāne (Men) are disproportionately leading world suicide statistics, conversations about mental health are more important than ever. Everybody knows someone struggling from a mental illness, and it is not always that easy to reach out.
Under Rākaunui (full moon) Brotherhood will create a space for men to come together and share, experience, and dive deep into what it means to step into a healthy embodied masculine presence through witnessing, reconnecting and releasing old patterns, traumas and tensions from the body and mind.
There is a new paradigm of the masculine emerging, one that is uplifting our wellbeing, reclaiming our sovereignty and reconnecting to our divine purpose. Combining wellbeing elements of karakia, men's council, breathwork and yin yoga sound healing, we will co-create a powerful and safe environment where magic can take place.
"Something very special happens when men come together and get honest with themselves and with other men." - Steven Todd
Breathwork by international practitioner Steven J Todd www.stevenjtodd.com
Yin Yoga by international Yin Culture teacher Nik Robson www.nikrobson.yoga
Karakia & Taha Wairua by Tainui based Youth worker Hiki West
Men's Council lead by Graedon Parker & team of facilitators.
Live music from Wiremu McCarthy, Franko Heke, Buster Caitcheon & more.
Plant-based & Pescetarian Kai provided by YeahBowl poke.
OM Kombucha on tap by www.organicmechanic.co.nz
SCHEDULE
Doors open 6pm
6.30pm - Karakia & Opening Council
7.30pm - Breathwork
8.25pm - Yin Yoga & Sound Healing
9.20pm - Kai
9.40pm - Final Council
10.15pm - Event Close
FB Event: https://www.facebook.com/events/613049582606241/
This event is open to men of all ages 16 + who have an open mind and are willing to show up for themselves and put in the work.
What to bring:
- Yoga mat (or similar)
- Blanket
- Journal or writing material to record your experience
- Water bottle
- Wear loose comfortable clothing
This Event will be helpful for:
Depression
Anxiety
Trauma release
Strengthening Intuition & Awareness
Community & Friendship Building
Building authentic men's support/accountability networks
Gaining clarity
Stress relief
Releasing grief, anger & resentment
Connecting to old stuck emotions
Forgiving the past
Gaining body awareness
Breathing problems
Restrictions in the body
What is Breathwork?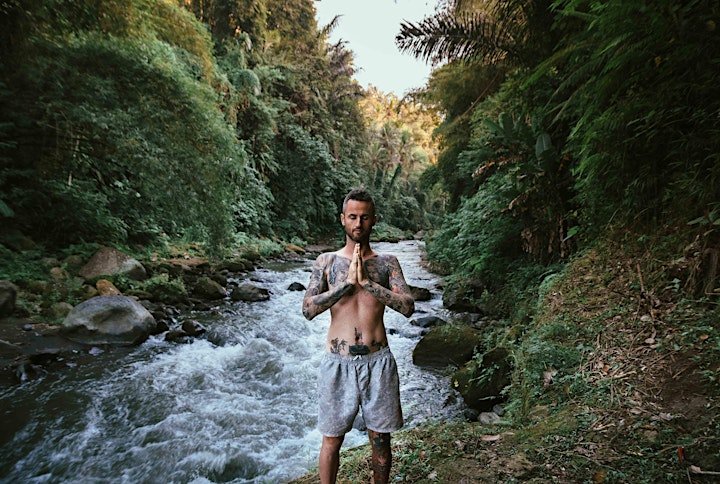 Breathwork is a healing modality that is taking the world by storm. Why? Because it is so effective! It allows people to heal themselves through the power of their own breath. Breathwork is a powerful way to release old energies, memories and tensions from the body and mind.
How does it work?
By laying down and relaxing the whole body listening to a soundtrack journey we breathe in a conscious connected rhythm. This breathwork practice is inhaling and exhaling with an open mouth, t is a circular breathing pattern with no pause between the inhale and exhale. Throughout the session you will be guided into a non ordinary state of consciousness using the breath to access parts of yourself that is usually outside of your daily awareness. During the session the sympathetic nervous system will be activated to access those deeper layers of the body and mind to release stuck energy which can lead to more freedom in the body. In this non ordinary state of consciousness the subconscious mind may bring old memories and old beliefs to the surface to be healed which can result in more inner peace and clarity.
Group breathwork sessions are very powerful and profound. Together we unlock emotions, traumas and energy that has been suppressed so we can feel, heal and reclaim our true power. For more information about breathwork, how it works and if this is for you click here
(Please note this is not Wim Hoff breathing there are no pauses or breath retention throughout the breathwork journey.)
**There are no refunds for this event but if for some chance you cannot make it on the day someone else is more than welcome to attend with your ticket**
In purchasing this ticket to attend this Brotherhood workshop, I agree to:
*The assumption of risk - I am aware that certain health conditions may restrict my participation including contraindications such as epilepsy or history of seizures, severe mental illness issues, diabetes, heart conditions, pregnancy, medication, high blood pressure, acute physical injuries, severe asthma etc. I have consulted my doctor if I have any of these conditions and have been cleared by my doctor to attend this workshop
*Participation at Brotherhood workshop at my own risk. I assume the risk of any injury physical or mental I may suffer. This includes damage sustained while within the event facility.
*To allow photographs and/or video recordings to be taken of me, to be published, or otherwise used by Organic Mechanic on internet websites, in printed materials, and on social media platforms (such as Facebook or Instagram) and waive copyrights and rights to compensation for this.