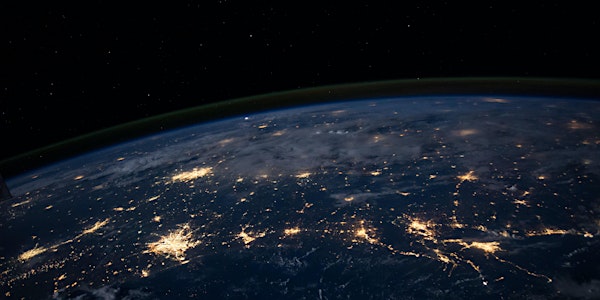 CANCELLED:A Public Climate Change Discussion – IPCC Sixth Assessment Report
Event Information
Location
Aronui Lecture Theatre
Royal Society of New Zealand
11 Turnbull St
Wellington
New Zealand
He kōrero with IPCC Bureau Member & New Zealand authors of Working Group I (Physical Science Basis) report for the Sixth Assessment Report
About this event
Unfortunately, due to COVID-19 outbreak, this event is cancelled.
The Intergovernmental Panel on Climate Change (IPCC) was created to provide policymakers with regular scientific assessments on climate change, its implications and potential future risks, as well as to put forward adaptations and mitigation options.
Royal Society Te Apārangi is hosting Dr Andy Reisinger IPCC Bureau Member and the four New Zealand authors  of the Working Group I (The Physical Science Basis) report for the IPCC's Sixth Assessment Report.
The WGI report AR6 Climate Change 2021: The Physical Science Basis was released on 9 August and marks a line in the sand for climate change. It shows us the current state of the climate, how humans have affected it and how it might continue to change in the future. There are important advances in our understanding of the role of climate change in extreme weather events, the irreversibility of some changes we're already seeing, and the timing of crossing the 1.5 and 2°C thresholds.
We welcome the four New Zealand authors to Te Whare Apārangi:
After a brief intermission, the gathering will continue with a facilitated on the couch kōrero Q+A session with Associate Professor Rebecca Priestley CRSNZ as Kaiwhakataki Panel Facilitator, followed with whanaungatanga networking with kai and wai.
The event will also be livestreamed. To access the livestream at 3pm on Wednesday 18 August, you just need to click on one of the below links, where the livestream of the discussion will appear.
• Facebook - https://www.facebook.com/RoyalSocietyNZ/
• YouTube - https://youtube.com/royalsocietynz
If you have a Facebook account, you can like our Facebook page and you will be notified when the stream has begun.
If you have a YouTube account, you can subscribe to our YouTube page and you will be notified when the stream has begun.
Please note if you do not have a YouTube or Facebook account you can still access the YouTube stream by following the above instruction.
Nau mai haere mai ki te kaupapa o te rā.
Date and time
Location
Aronui Lecture Theatre
Royal Society of New Zealand
11 Turnbull St
Wellington
New Zealand