Description
This Year Christmas Is Going To Be Fantastical!
Hold on to your Holly! Christmas Fantastical is a new festive experience you can immerse yourself in and interact with.
There's themed areas to explore and plenty of Instagramable spaces perfect for a Christmas photo or "ELFie", it's bound to get even Grinches in the Christmas spirit.
See you in Kapiti this December for Snowball fights, Santa and a whole lot more!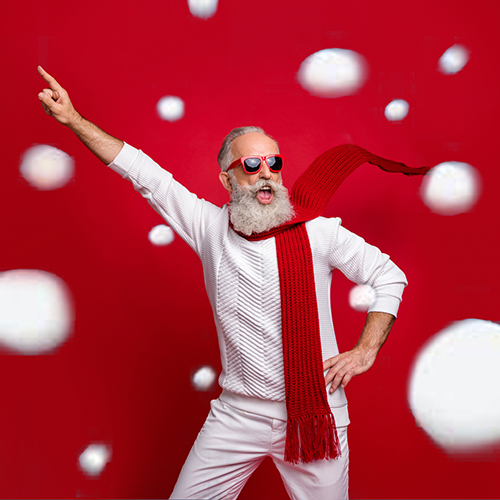 Interact with our cheerful hosts as you take a walk through the Christmas Tree Forest, pop into an Elf Village, visit the 'beach' for a true Kiwi Christmas, or simply enjoy the festively themed spaces to get those perfect holiday snaps, there's something for everyone to enjoy.
At the centre of the experience is Christmas Park where you can relax, enjoy carolling, play Candy Cane Croquet and of course meet the 'Big Guy' himself!
We expect Yule spend about an hour with us experiencing Christmas Fantastical, but you are welcome to stay and enjoy as long as you like!

Christmas Fantastical Hours:
Wednesday, December 18 - 9:30am - 6:00pm
Thursday, December 19 - 10:00am - 8:00pm
Friday, December 20 - 10:00am - 8:00pm
Saturday, December 21 - 10:00am - 8:00pm
Sunday, December 22 - 10:00am - 5:00pm
Monday, December 23 - 10:00am - 7:00pm
Tuesday, December 24 - 10:00am - 3:00pm
Bookings are essential and guest entry numbers per hour are strictly limited.
All tickets are sold online by reservation only. No sales onsite.
The last entry is 1 hr before we close.
Children under 13 not admitted without a ticketed adult and must be accompanied by an adult at all times.
No Refunds.
Please ensure you are ready to enter Christmas Fantastical during the 15 minute time window on your ticket.

FAQs
How long does it take?
We expect Yule spend about 1 hour at Christmas Fantastical but you are welcome to stay and enjoy as long as you like.
Are pushchairs allowed?
Pushchairs are permitted, we ask that they do not remain unattended.
If the date/time we want is Sold Out is there a Wait List?
Unfortunately no, there are no Wait Lists.
Can we send our children unattended?
No, all children under the age of 14 must be accompanied and supervised by an adult.
Is your event wheelchair accessible?
Yes, the experience has access for guests in wheelchairs.
Where can I park?
There is ample free parking at our venue.
What's the refund policy?
There are no refunds. You are able to transfer your tickets to another person if you are no longer able to attend. Please email team@ontrackevents.co.nz for more information on transferring tickets.
Do I have to bring my printed ticket to the event?
There is no need to print your tickets. We can scan them directly from your phone.