Clay Expressions exhibition with guest Storm Davenport
About this event
"Clay Expressions" exhibition is now open at Kapiti Gallery, featuring work by our Pottery Group members, including guest artist Storm Davenport. Storm, a painter a sculptor, has spent fourteen years exhibiting throughout the Wellington region and greater North Island with work being held by many collectors both nationally and internationally. Read more about Storm on our website www.kapitiartsandcrafts.com
Gallery hours: 10.00 am to 3.00 pm, Thursday to Sunday
Kāpiti Gallery is part of Kāpiti Arts and Crafts Society's complex on Matai Reserve, where children will enjoy the new playground.
To see the range and variety of exhibition themes, view our gallery of exhibition posters from recent years, on our website https://kapitiartsandcrafts.com/exhibitions-at-kapiti-gallery/exhibitions/.
New members are welcome at Kāpiti Arts and Crafts Society; crafters and artists will find plenty of opportunities to exhibit their work in the Gallery, and sell art via the Arts and Crafts Shop in Raumati Village, which are staffed by volunteer members. A dozen groups meet regularly - weekly or monthly, to suit members - and any member of the Society can join as many or few groups as they choose.
Whether a learner or an artist and crafter with years of experience, you will be welcomed to share your experience and learn from others.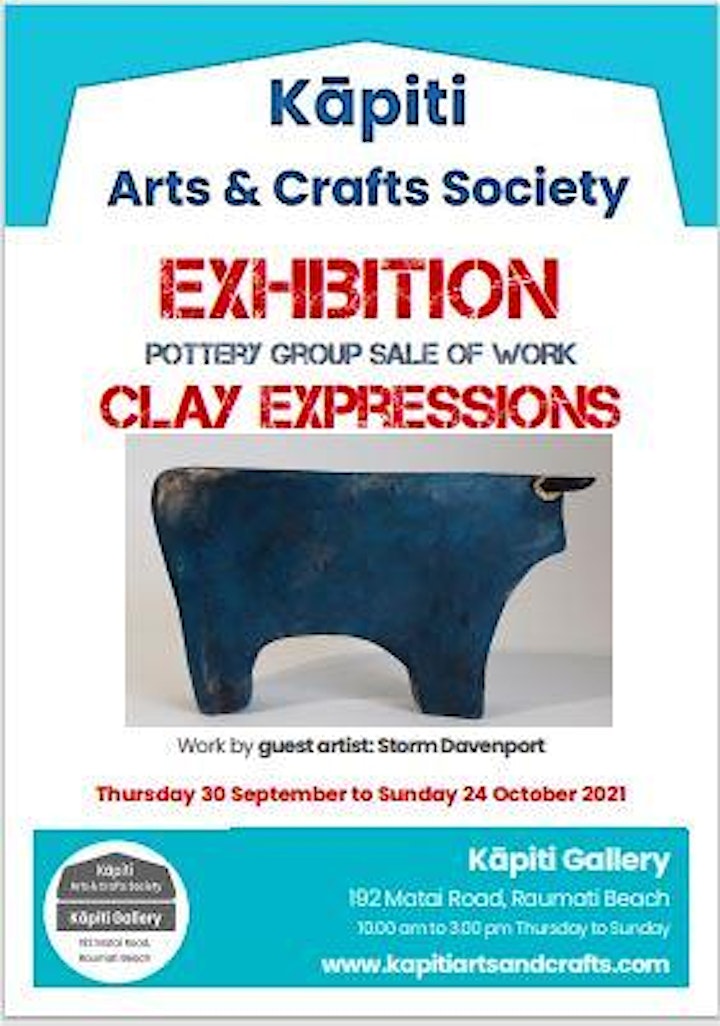 Organiser of Clay Expressions exhibition