Multiple Dates
Grow Your Property Portfolio Infinitely Using 2020 Financing Strategies
Event Information
Refund Policy
Contact the organizer to request a refund.
Eventbrite's fee is nonrefundable.
ATTN MULTI-HOMEOWNERS - TRANSFORM YOUR PASSIVE EQUITY TO REAL CASH FLOW AND LIVE THE LIFE YOUR FAMILY DESERVES TODAY.
About this Event
Grow Your Property Portfolio Infinitely Using 2020 Financing Strategies Even When The Bank Says No
Tired of the bank saying 'servicing is tight' despite all that equity in the property portfolio?
Unfortunately, for many property investors, having more properties didn't translate to more lending options at the banks, even the mortgage brokers seemed to avoid them like a plague.
I know what that's like... I used to make any excuse to avoid taking on those investors because the servicing is tight and they take 10x the effort to put together but they did not provide the same return for my time.
Hi, I'm Blandon Leung, director and senior adviser at mortgagehq since 2015. We manage 1600+ clients with over $1billion in mortgages, predominantly property investors who want to optimise and grow their portfolios.
Here is the truth, prior to 2017 bank servicing calculation was 'EASY MODE'.
You could create infinite borrowing capacity by buying properties that were just 25% higher than the interest rate at the time. For example, if the interest rate was 4%, you only need to buy 5% gross yield and magically you would be able to borrow the same amount again for the next property.
Pair this old servicing calculation with a booming property market that started during the 2013 period, the average joe who knows nothing about numbers could get to a 5 property portfolio quite easily. If they were just a bit savvier, they could even label themselves a 'guru' or a 'super investor'.
After 2017… the game changed. Policies are tighter and the interest rates banks use to stress test borrowing is more than double the actual rate. Long story short, the rules become tougher to understand and work with.
At the time, I thought there was no hope for a lot of these investors to keep growing even though they have built up a ton of equity but ran out of servicing capacity.
Until I did this loan for Mr & Mrs Chen, a couple on a very modest combined income. You can look at the deal from every angle, it just doesn't look like they can service more debt!
However... I got 4 units approved for them. O_O
These marginal looking investor deals that just looked like they could not possibly service any more lending. However… whatever they wanted - credit manager approved!
Then it dawned on me. It was like being pulled into the Matrix - all the numbers started to align in my head and started to make sense.
Now I want to share with you what these 'investors of the new era' have in common. I've put together a Mortgage Masterclass coming Thursday where I will reveal:
One thing that separates them from the average property investors
How they make financing decisions that the bank cannot ever say no to
2020 (and beyond) property strategies that will help you achieve 'infinite' growth
So come join us! Here's your chance to get yourself prepared for the next property cycle.
WHY ARE WE DOING THIS
MHQ believes mortgage should not be a burden for Kiwis but a tool to help them build real wealth. "Make your mortgage an asset" is our mantra and educating is our mission.
We want people to feel confident and in control of their finances so they can become financially free sooner. It starts with mastering the mortgage. After 5,000+ mortgage reviews we have learned what works and what doesn't and we want to share everything.
WHO IS THIS FOR
MHQ believes there are 3 stages to a mortgage lifecycle. Understanding where you are and focusing on the right thing is going to help you become mortgage-free faster.
This webinar is catered to homeowners in Stage 3 of the cycle and their focus is OPTIMIZATION.
Learn more about this concept through this video below.
WHAT YOU'LL LEARN
In this online mortgage masterclass with mortgagehq you'll learn how to:
Double or even triple your net cash flow position
Protect and maintain your capital gains
Get the banks to keep giving you money
Use top property strategies to achieve 10%+ cash on cash return
Replace your income earlier and quit your 9-5
Live and enjoy the lifestyle your family deserves!
ABOUT BLANDON
Blandon Leung, co-founder and director of mortgagehq. A team of 22 serving over 1600+ clients nationwide and over $1billion of mortgages under management. There are 3 things that Blandon loves -- properties, numbers, and helping people. Named NZ Top Adviser, by NZ Adviser in 2017, 2018, 2019, 2020.
Since 2015, Blandon and mortgagehq made it their mission to educate and help homeowners accelerate their mortgage-free journey. Blandon has personally worked with hundreds of homeowners ranging from single mums buying their second property to super-investors with 30+ properties. He believes mortgage should not be a burden for families but instead should be managed and used properly as a powerful tool to create wealth and financial freedom.
What others are saying:
"My property investment journey started in 2009 and I have dealt with a few mortgage brokers which I then found were ok, until I got Blandon to help a couple of years ago.
Blandon is absolutely different from my previous mortgage brokers by understanding my situation and my goals, being creative with solutions, and valuable advice offered as he is an active investor and business owner himself.
He has helped me achieved results in both property and business. I have no hesitation in recommending his workshop."
-- Michael Chan.OWNER OF FIKKA FITNESS GROUP
"I highly recommend Blandon Leung. Having worked in the real estate industry for many years I've been lucky enough to have great relationships with a variety of mortgage brokers and bank managers.
That said of recent times when it's come to my own investment portfolio I've chosen Blandon. Why? Because of his creativity and depth of understanding. He has an amazing ability to synthesize my goals with his industry knowledge to help me come up with a way to move forward.
If you're looking to build your investment portfolio - Blandon will be a great guide for you."
-- David Palfreyman.REAL ESTATE TRAINING, COACHING & CONSULTANCY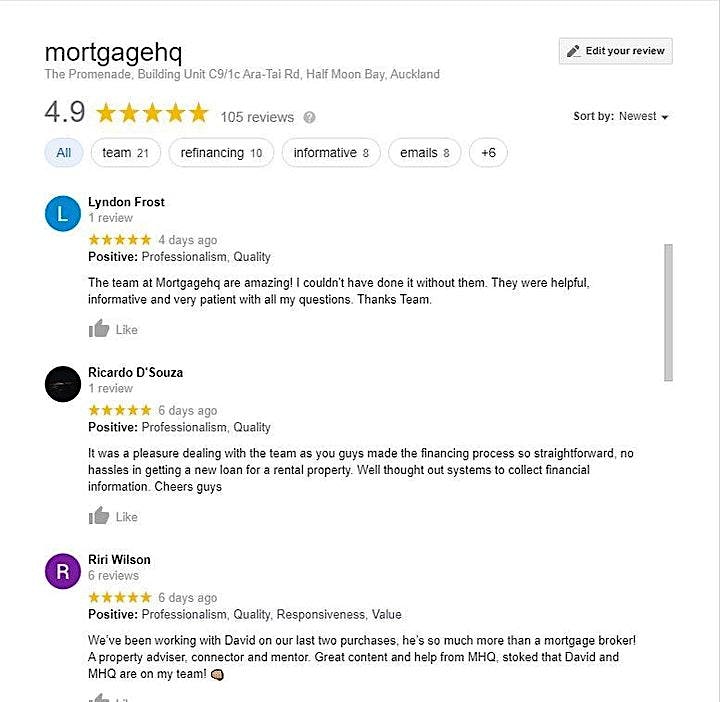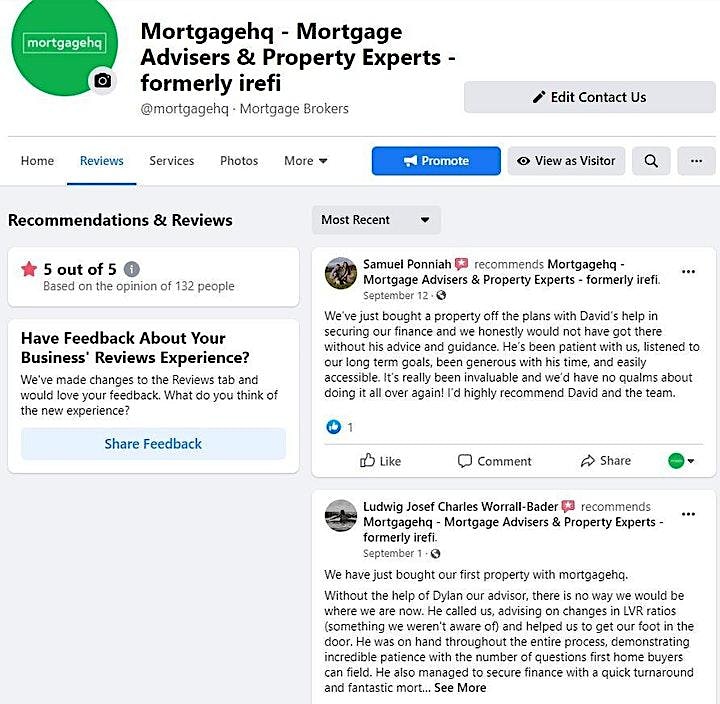 'It's about time in the markets, not timing the markets'
Build up your property intelligence today!
Location
Refund Policy
Contact the organizer to request a refund.
Eventbrite's fee is nonrefundable.