Sales Have Ended
Ticket sales have ended
Works will be available to view at NG from Thursday 6th May onwards. Registration for bidding will open from 10am on the day. Please allow time before the auction starts on the evening if you would like to register. If you cannot attend in person, phone bidding can be arranged, please email us at savengauction@gmail.com
Sales Have Ended
Ticket sales have ended
Works will be available to view at NG from Thursday 6th May onwards. Registration for bidding will open from 10am on the day. Please allow time before the auction starts on the evening if you would like to register. If you cannot attend in person, phone bidding can be arranged, please email us at savengauction@gmail.com
Help us raise funds and awareness to save the heritage NG building, which is under threat of demolition.
About this event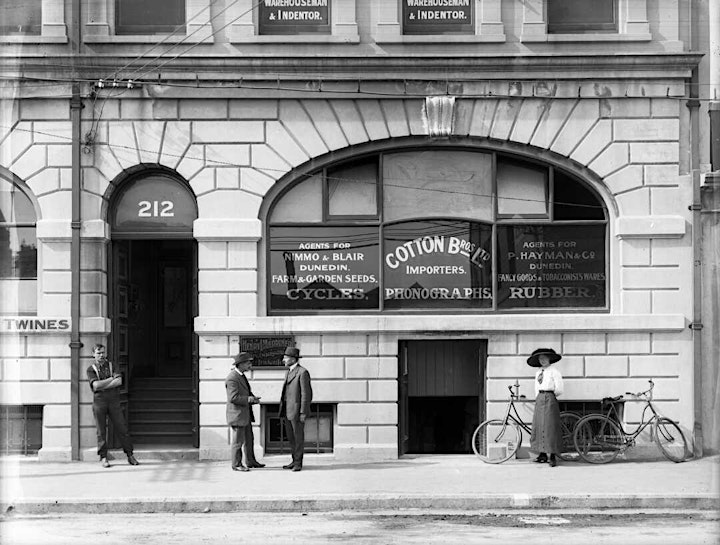 The late Ralph Hotere gifted 'Hang in There Mate' to the NG Building's owners in 2013 with specific instructions that it be used to help save the building from demolition. With stadium plans now threatening its future, that time has come.
We invite you to join us for an auction featuring this work, and two others by Ralph Hotere, alongside 50 other established New Zealand artists.
Full catalogue of works: ngspace.co.nz/auction
Registration for bidding will open from 10am on the day at NG Boutique. If you would like to register on the evening please allow time before the start of the auction to collect your bidding number.
Complimentary drinks and nibbles will be provided by Lizzie's Cuisine, The Bone Line, and Three Boys Brewery.
Works will be available to view at NG during business hours from Thursday 6th May (Monday-Friday 10am - 5pm, Saturday 10am - 4pm).
If you cannot attend in person phone bidding and pre-auction bids can be arranged: please email us at savengauction@gmail.com
Parking at back of building accessible from Lichfield street, and in front of CBD bar.
#SaveNgBuilding #Hangintheremate
If you would like to follow and support the cause to save the building please:
-Sign the online petition (Petition of Roland Logan: Save the Heritage NG Building)
-Share and spread awareness.
-Write letters to the editor or to your local MP.
-Use #SaveNgBuilding on social media channels.
-Join the Facebook group: Save Ng Building
-Follow the twitter: Save Ng Building (@ng_save)
-Follow the instagram: @ngspace
FULL LIST OF ARTISTS:
Tony Bond
Mary-Louise Browne
Helen Calder
Barry Cleavin
Vita Cochran
Denise (Dee) Copland
John Crawford
Judy Darragh
Bing Dawe
Tjalling De Vries
Lucy Dolan Kang
Emma Fitts
Scott Flanagan
Chauncey Flay
Brooke Georgia
Jason Greig
Rebecca Harris
Sam Harrison
Roger Hickin
Sabin Holloway
Rob Hood
Ralph Hotere
Lonnie Hutchinson
Katharina Jaeger
Marie Le Lievre
Clare Logan
Kim Lowe
Marian Maguire
Tim Main
Paul Maseyk
Mary McFarlane
Euan McLeod
Tatyanna Meharry
Julia Morison
Russell Moses
Anet Neutze
Steven Junil Park
Miranda Parkes
Kim Pieters
Nathan Pohio
Jennifer Katarina Rendall
Doc Ross
Nichola Shanley
Zina Swanson
Henry Turner
Philip Trusttum
Fiona Van Oyen
Emma Wallbanks
Mark Whyte
Greg Yee
Organiser of 'Hang In There Mate' - Save the NG building