The Mike Bickers Boptet performing live at A Rolling Stone on Colombo Street!
About this event
Performing after their recent sold out event at The Old Stone House this gig is going to rock! (and swing....) The Mike Bickers Boptet consists of sonorous alto playing and stunning vocals of Jody Keehan, stupendous drumming of Louie Moverley, fantastic bass lines from Michael James Kime, the groovy baritone sax of Lana Law, @Allan Hawes on roaring tenor, the smooth tones of David Wallace's trombone and the tinkling ivories of Katie Martin. Completed by the cool sounds of Mike Bickers on trumpet this is a night not to be missed.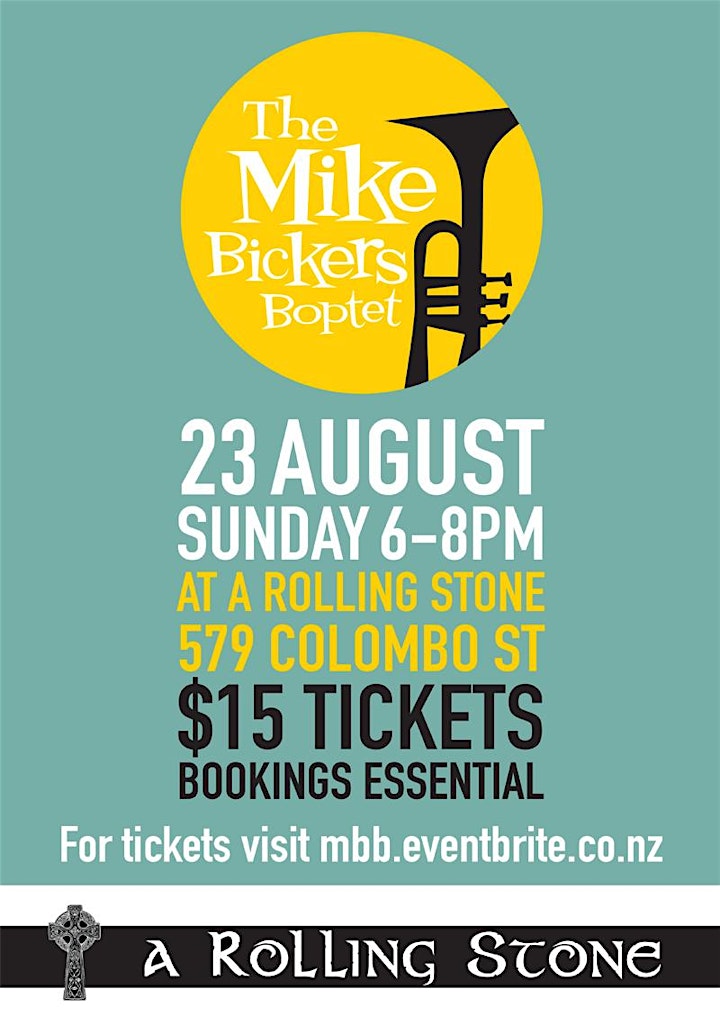 Organiser of Mike Bickers Boptet at A Rollling Stone
Katie Jane Events is an event company like no other.  Dedicated to providing amazing jazz for lovers of music the events are varied, sometimes free, and always fun.
 
As the organiser of The Summer Jazz Series at the Old Stone House 2020 and the Summer Jazz Series at the Sign of the Takahe 2019 Katie Jane Events is becoming known for designing high quality jazz events for everyone to enjoy.
For further information please visit www.katiejaneevents.co.nz