Looks like this event has already ended.
Check out upcoming events by this organiser, or organise your very own event.
Mindful Eating Plus+

Tuesday, 13 October 2015 at 5:30 pm

-

Tuesday, 3 November 2015 at 6:30 pm (NZDT)
Event Details
"Mindful Eating Plus+"
A New Four Session Course Coming to Hamilton
Tuesday evenings 5:30-6:30pm, October 13 - November 3, 2015
$99 for each general admission ticket, 
What is Mindful Eating?
When a person eats mindfully, they are eating with their full awareness. They are focusing just on their food and their experiences while eating it. They do so without judgment or criticism.
Research trials on Mindful Eating have been ongoing in the USA since 1999. Dr. Douglass is one of the only psychologists in New Zealand who is trained in Mindful Eating programming that has been shown, in research trials, to be very effective in helping people to stop binge eating, emotional eating and mindless eating. It has also helped some people to lose weight. To achieve these goals, we use simple meditation exercises, delicious food experiments and we teach effective skills and strategies to help change eating behaviour. Two of our four classes include a focus on Mindfulness skills and two of our classes (the plus+ part) include other proven strategies and information that can help people to better manage their eating behaviour and to lose weight.
Who would benefit from this class?
This class is designed for people new to Mindful Eating as well as those who have already completed Dr. Douglass' four session introductory course. "Mindful Eating Plus" contains informative and fun lectures, group guided meditation time, food experiments and group support . This class teaches skills that have been scientifically shown to help change eating behaviour. We will teach mindfulness skills, behavioural skills and deliver research based evidence about healthy eating. No weigh ins. No calorie counting. No religion. No dogma.
What are 5 things you can get out of this course?
●Start, or restart, your meditation practice as it helps curb emotional eating.
●Learn scientifically proven skills & strategies to better manage your eating.
●Discover the antidote to troublesome thoughts: thoughts that tell you to over eat or to keep your backside glued to your sofa instead of exercising.
●Release yourself from guilt, shame and embarrassment about your food decisions. Replace those feelings with kindness, compassion and forgiveness.
●Learn what Science tells us is the healthiest diet for humans and how we can tease that apart from the myth and propaganda in the market place.
What is included in this course?
Four, weekly, 60 minute group classes

Three guided mindfulness meditations for you to download

Handouts with useful practices

Opportunities for questions and answers

A booklet of articles written by experts in the field
There are no weigh-ins or calorie counts required for you to benefit from this course

The course encourages you to use your own insight and awareness to guide you

There is no religion or dogma in the course; just a focus on your own everyday experience
Class 1:         The Chocolate Cake Meditation Class: An Escape Route from Emotional Eating.
In this class, we will learn about triggers to emotional eating and effective ways to resolve emotional distress without the use of food. When under stress, we might reach for chocolate. We will have a hands on mindfulness food experiment using chocolate cake to learn more about how paying attention to taste can be one way to stop over indulging.
Class 2:        Good Habits / Bad Habits: What does Science tell us about making lasting behaviour change?
This class looks at the power of our habits and conditioning and how trying to make change can be complicated by these factors that have nothing to do with will power or motivation. We will learn well proven behavioural strategies to change eating behaviour. Behavioural strategies can help stop over eating and help with weight loss.
Class 3:        Angels and Demons on Your Shoulders: Do your thoughts make you stray? How to manage your thinking.
Does your pantry call to you even when you are not hungry? Do thoughts about lying on your sofa stop you from taking your run after work? Do you believe those nasty critical thoughts?
Our brain is like a thought machine constantly working while we are awake. We will get thousands of thoughts each day. Some will be in line with our values and our goals and many will not. How can we manage this avalanche of thinking and achieve our goals? What can we do when we plan to exercise after work, but we have thoughts that we are too tired to go. What can we do about those thoughts that tell us to pull into the drive thru when we really feel we should go home and eat salad? We will discuss the nature of the mind and specific evidenced based strategies that you can use to get on track and stay there.
Class 4: What Does Eating "Right" Mean? Food Choices and Our Health.
We all want to eat "right", but the messages about what that means change all the time. Where does our food information come from? Why are there so many mixed messages? Should I eat lots of protein or lots of carbs? Should I follow Atkins, Paleo, South Beach or none of the above? Is sugar really so bad? What about animal products?
We will discuss the answers to these questions and what science tells us about our food choices and the impact on our health. You can learn simple ways to make healthier food choices based on science rather than myths, propaganda, or flash marketing.
This course includes several downloadable guided mindfulness meditations plus weekly articles and more…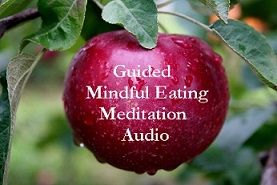 Get access to several different downloadable or streamable audio mindfulness and mindful eating exercises

Weekly articles to support your practice

Get weekly assignments to practice and then report back on

Enjoy a friendly, supportive, non-judgmental and confidential environment
Heidi's Mindful Eating classes regularly sell out in Hamilton. Spaces are limited. Reserve your ticket today before they sell out: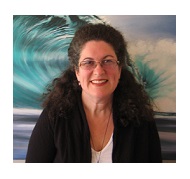 About Your Facilitator:                       Dr. Heidi Douglass
Dr. Heidi Douglass is an American-trained Clinical Psychologist who provides psychological assessment and treatment services in Hamilton, New Zealand. She also provides a science based, Mindful Eating Coaching service. You can obtain services in person, via Skype or on the telephone, Heidi coaches individuals who struggle with their weight, emotional eating and binge eating. As a highly skilled weight management expert, Heidi can help clients to identify their own individual triggers to over eating and the obstacles to change that stand in their way.   Heidi coaches her clients in the use of clinically proven skills and strategies so that they can make the changes they have hoped for. If you have been unable to reach your goals alone, Heidi may be able to help you finally get there. To learn more about Heidi's training and credentials, please visit her web site: www.drheididouglass.co.nz
If you have questions about this course, feel free to call Heidi 022 012 3781 or make contact via email drheididouglass@gmail.com
What do people say about Heidi's courses?
"So interesting! Heidi has a beautiful, friendly, kind and understanding personality. Awesome to be in a room with others dealing similar feelings. Loved the balance of meditations and discussion." Kate U.
"So honest & relatable. Great new ideas made simple. Made me feel that all my inner dialogue and disagreements around food was normal, just thoughts, and could be managed with mindfulness, time & kindness to myself. Thanks so much. " Jenny D.
"Interesting, animated - fostered self-acceptance." A.M.
"Made me really think about my actions and decisions that lead to over eating." K. C.
" Warm, friendly, real instructor. Does make you think and notice the value of meditation to thoughts and behaviour." Andrea E.
"It has been useful and enjoyable. It has been really nice to make time for myself and learn skills that I can apply to my everyday life." Anna S.
"The course was extremely informative. It was practical, insightful and useful for everyone. Heidi truly has the skill to put people at ease and able to deliver. I think it was great." Sandnya F.
Check out this web site for more details about Dr. Douglass and the services that she offers: www.drheididouglass.co.nz
$99 for each general admission ticket
When & Where

The Link St Andrews Church Community Centre
Cnr River Rd and Te Aroha St
Hamilton, 3216
New Zealand

Tuesday, 13 October 2015 at 5:30 pm

-

Tuesday, 3 November 2015 at 6:30 pm (NZDT)
Add to my calendar
Organiser
Dr. Heidi Douglass is an American trained Clinical Psychologist who provides psychological assessment and evidence-based treatment services in Hamilton & Raglan, New Zealand & online. She is also a RYT500 certified Yoga Teacher & Mindfulness Trainer. Dr. Douglass has been approved by ACC as a Yoga provider.   For more details visit:  www.drheididouglass.co.nz