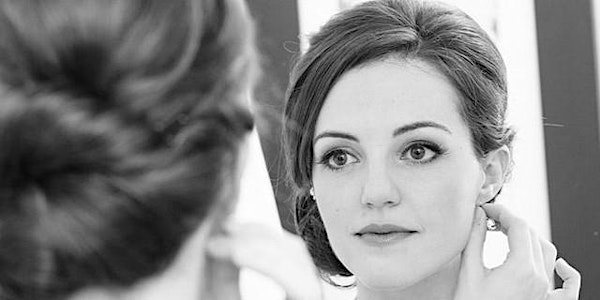 My Style: Makeover on a Budget Course Monday 1st, 8th, 15th November 7-9pm
Location
20 Marcroft Street
20 Marcroft Street
Christchurch, Canterbury 8062
New Zealand
Wardrobe full of clothes & nothing to wear? Problem solved, get professional, individual advice on clothes,colours & styles to suit you!
About this event
A wardrobe full of clothes and nothing to wear?
Hate clothes shopping?
Sick of wasting time & money?
Want to look great & feel confident?
Join this course to ...
save time
save money (no more expensive shopping mistakes)
stop stress & frustration
gain confidence & skill
This course will solve your problems! Small class sizes allow you to get professional, individual advice on clothes, colours and styles that suit YOU so you can look and feel fantastic every day.
Each student receives an individual
Colour Profile
Bodyline Profile
Face Shape Analysis
Facial Characteristic Analysis
In-depth Wardrobe Planning Tuition.
There will be an optional "Learn to Shop Tour" at the end of the course (cost to be advised). Suitable for all ages.
Venue: These courses are held at the tutor's comfortable studio in Linwood. You will be contacted with directions after we have received your enrolment.
Maximum Class Size: 6
Duration: 3 weeks Time: 7-9pm
Course Fee: $79.00
GIFT VOUCHERS AVAILABLE Popular gift for friends & family (& if you go to a class with them... a really fun way to spend some 'quality time' with your loved ones.)
What Previous Students Have Said...
"I would like to say a BIG thank you for running the course. I for one started the course as a 'Frumpy Frauline" and only weeks later feel like the "Yummy Mummy" that you helped create...it's a really great feeling to walk into my wardrobe and select pretty much anything and know I will feel and look good...what a fab way to start the day..." Lynda
"...everyone's noticed my new look. I have never before had so many positive comments on my appearance (comments ranging from 'You've lost weight' to 'You look amazing' to 'Can you help me look like you?') Doing the Style Course was great, I learnt so much...' Yolanda
"I feel that I've found my style again, a style which got lost somewhere between weight gain and children! It's been such a boost to feel better about my clothes and to actually enjoy them again..." Bridget
"...I wish I knew all this years ago when I was much younger, thanks Joanna." Colleen
My Style Dates 2021
Term 3: My Style
1. Starts Monday 2nd August, 9th August, 16th August 2021
2. Starts Tuesday 3rd August, 10th August, 17th August 2021
3. Starts Tuesday 14th September, 21st September, 28th September 2021
Term 4: My Style
1. Starts Monday 1st November, 8th November, 15th November 2021
2. Starts Monday 22nd November, 29th November, 6th December 2021
3. Starts Tuesday 23rd November, 30th November, 7th December 2021
About The Tutor
Joanna Giles (BA), Personal Style Consultant & Makeup Artist at Love Your Look
Since 1993 award-winning Christchurch based Makeup Artist and Stylist Joanna Giles, has been teaching and helping women to look great and feel fantastic.
Joanna is owner of 'Love Your Look' (The Feel-Good Style System for Real Women). Joanna believes that "Every woman deserves to like the way she looks NOW! "
"Every woman whether she is a size 6 or 30+ can look great and feel confident by highlighting her assets and quietly camouflaging any bits she's not quite so keen on."
"Looking good has nothing to do with age, dress size or hair colour."
Joanna uses the 'tricks of the trade' to show women just how great they can look and make each person she works with smile.
She dreams of helping every woman learn what works for her, how to shop for it, and how to put it together.
Joanna used the research skills developed while gaining her BA in Classics at the University of Canterbury, to create Personal Presentation training courses that have been presented in local training institutions and in Adult and Community Education courses since 2004.
She spends her days doing Personal Shopping Trips, Wardrobe Dejunks, Training other Stylists, providing Skincare and Makeup applications and teaching Makeup Application and Style Courses.
www.loveyourlook.co.nz