Tour the new Monark apartment development in Mount Cook with NAWIC and Aoraki. 93 one and two bedrooms on the city fringe. Full PPE
About this event
Tour the new Monark apartment development in Mount Cook with NAWIC and Aoraki Construction. 93 one and two bedroom studio apartments on the city fringe.
DETAILS
DATE: Wednesday 16th June
TIME: 4pm health and safety briefing, 4:15pm tour begins
LOCATION: 25 King Street, meet at the site entry on the corner of King Street and Adelaide Road.
PPE: hard hat, hi-vis and steel cap boots
Monark is a cleverly designed six-storey apartment development consisting of 93 one and two bedroom apartments. The structure is a hybrid pre-cast panel and in-situ concrete design, resulting in solid concrete inter-tenancy walls. Three-storey high precast panels are placed on site, joined together via stitch-joints poured on site, and the floor slabs are poured onto a rib and infill system.
With the CFA piling and formation of the raft slab complete the project is now very much focussed on standing the precast panels and completing the suspended concrete floors along with the precast panel stitch joints. With the Installation of the ground to Level 3 panels nearing completion, the installation of the Level 3-roof panels is about to commence – aided by a detailed temporary works design.
The façade on the Monark apartments building is made up of a mixture of brick work, Kingspan architectural panels, and aluminium cladding. With the structure sufficiently progressed façade framing work is about to commence on site.
We look forward to seeing you there.
Image Credit Aoraki Construction and https://www.monark.co.nz/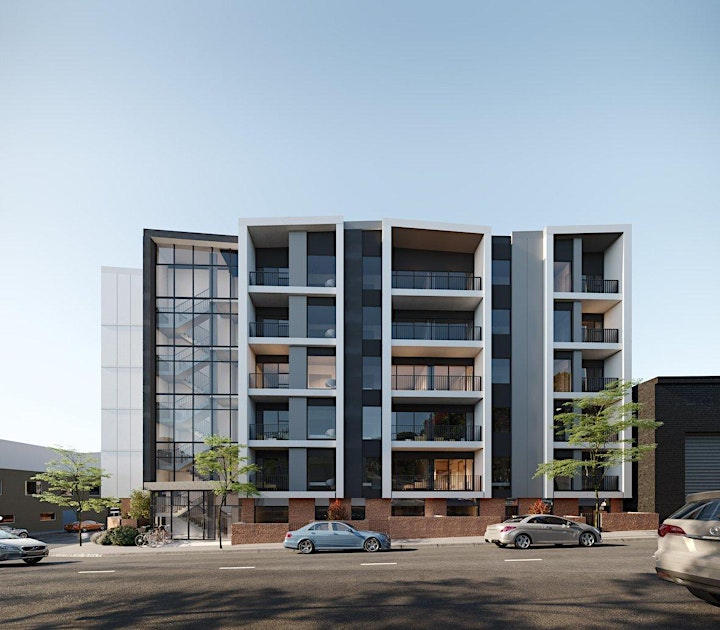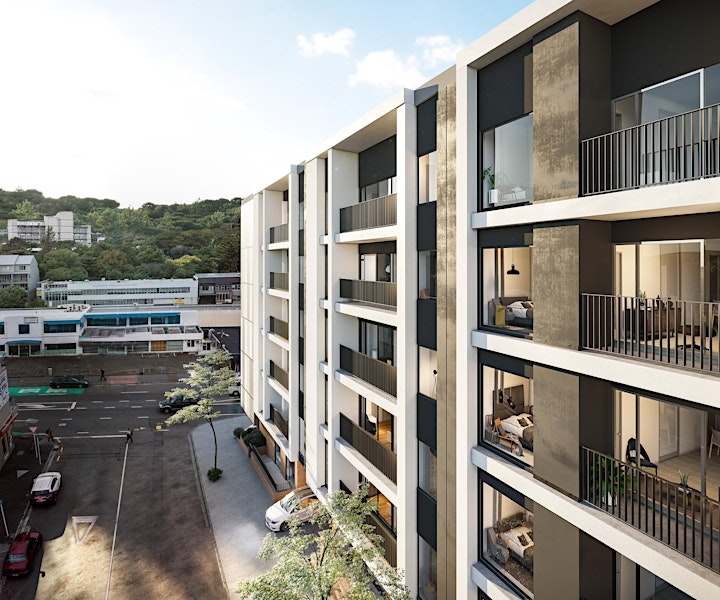 Organiser of NAWIC Site Visit: Monark Apartments