Celebrate the Okura - Long Bay marine reserve with Experiencing Marine Reserves.
About this event
With funding from the Hibiscus and Bays Local Board and The Bobby Stafford-Bush Foundation we are excited to run our first Auckland event of the 2021/22 season. Join us for a guided stand up paddleboard with Mission Bay Watersports. Fun for the whole wh``ānau. Koha - donations appreciated. Registrations are essential. Vaccination certificates via My Vaccine Pass are required to participate.
Minimum age for the activity is 12.
Saturday 11th December 2021
Slot 1: 11:45am-1:15pmSlot 2: 1:15pm-2:45pmSlot 3: 2:45pm-4:15pm
Please arrive at least 20mins before your start time.
Tickets for Hibiscus and Bays residents available now - email auckland@emr.org.nz with your address or check out your local community page to get the access code. Auckland wide tickets will open on Friday the 3rd of December.
Where: Deborah Reserve - Okura, North Shore - Please do not go to Long Bay Regional Park.If you are no longer able to make the event you need to give at least 48 hours notice - otherwise an invoice of $25pp may be issued.  
Please make sure you check out the COVID updates in the information sheet prior to registering:
https://www.emr.org.nz/images/emr/pdf/snorkel-days/Okura_Paddle_Info_Sheet_2021-22.pdf
Check out our frequently asked questions here:  https://www.emr.org.nz/images/emr/pdf/snorkel-days/FAQ__Information_Sheet_2020-21docx.pdf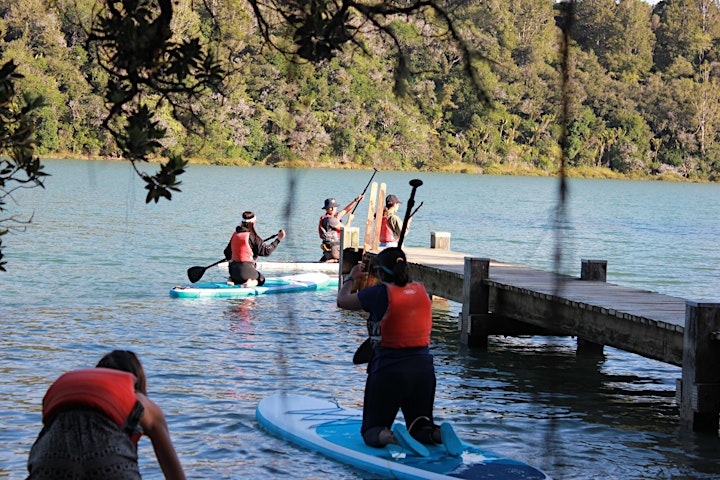 Organiser of Okura Paddle
EMR is a national programme of experiential learning about marine conservation under the Mountains to Sea Conservation Trust (CC23406). EMR's independence, professional delivery, marine reserves focus and provision of a range of learning styles make it unique within New Zealand. Since its introduction in Northland in 2002, EMR has expanded to 8 regions with a team of 30 coordinators nationwide.
EMR has guided snorkel experiences for 92,700 (132,500 including accompanying whanau and teachers) students in NZ marine reserves and over 23,000 people have been engaged in EMR organised marine conservation events. The total number of kiwi's engaged in EMR is now over 180,000.