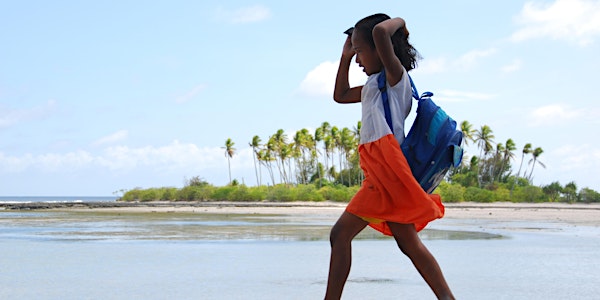 POSTPONED: PLEASE SEE 28 MAY INVITE: MFAT's Pacific Regional 4-Year Plan
Location
Manatū Aorere / Ministry of Foreign Affairs and Trade
Level 12, HSBC Building , 195 Lambton Quay, Wellington CBD
Wellington, 6011
New Zealand
An opportunity to provide feedback for the New Zealand Ministry of Foreign Affairs and Trade's Pacific Regional Four-Year Plan
About this event
Tēnā koe, Ni sa bula vinaka, Fakaalofa lahi atu, Noa'ia, Ko na Mauri, Kia orana, Mālō e lelei, Mālō nī, Talofa lava, Halo lo iu, Gutpela dei, Ekamowir omo, Iokwe, Kaselehlia, Mogthin and Alii!
Manatū Aorere / Ministry of Foreign Affairs and Trade (MFAT) wishes to invite you to take part in a Town Hall meeting to seek your views about our regional engagement in the Pacific.
MFAT is developing Four-Year Plans to guide our planning and management of New Zealand's overall engagement with the Pacific region. The Four-Year Plan will help to clarify what work should be prioritised, and to monitor progress in achieving shared outcomes and strategic goals. These are living documents that will be refreshed regularly to ensure they respond to major changes in the region, including the impacts of external shocks like financial crises and COVID-19.
New Zealand pursues an integrated approach to our regional engagement in the Pacific. Our development assistance is an integral pillar of our foreign policy – it reflects our network of international relationships and commitments, and is an expression of our values.
As we develop the Pacific Regional Four-Year Plan, we are keen to hear feedback from members of Pasifika communities in New Zealand and other New Zealanders with an interest in or links to the Pacific region. We believe you have unique perspectives about Pacific priorities and the New Zealand Government's approaches to partnerships. Your feedback will help us to focus our development activities and how we deliver them, with the aim of producing the greatest mutual benefit from our engagement.
See here for more about New Zealand's development programme: https://www.mfat.govt.nz/en/aid-and-development/
Thank you for your time and we look forward to receiving your feedback.