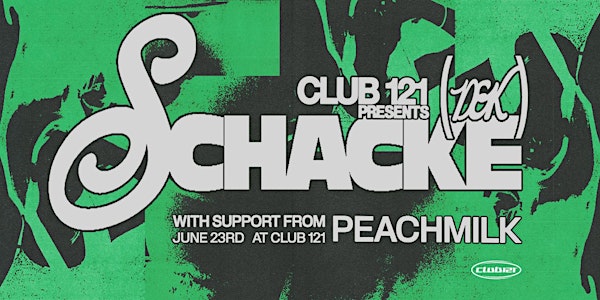 Location
Club 121
21 - 23 Cambridge Terrace
Wellington, Wellington 6012
New Zealand
On June 23rd a pioneer in the "fast techno" scene Schacke is making his way to Wellington for a night of raw and ecstatic 140bpm + techno.
About this event
Martin Schacke began as a key figure in the Copenhagen industrial and noise scene via countless releases under countless pseudonyms on his label Moral Defeat. Recently Schacke's work as a techno DJ and producer has taken him to renowned clubs around the world, including a residency at St Petersburg's Клуб club, and his tracks Make Them Remember (on Ectotherm) and Automated Lover (on Kulør) have become two nailed-on classics of the Copenhagen scene
Get ready for a night filled with noise, trance and unruly hard hitters.