Description
The Wellbeing Economy - Good or Bad for Business?
New Zealand has consistently ranked highly in terms of national wellbeing. However, housing, infrastructure and healthcare are increasingly struggling to cope with demand. What's more, our businesses have long suffered from low productivity. The country now lies at a crossroads. So is there a new vision coming from our leaders?
The Wellbeing Budget of 2019 was touted as a world-first. At this event we will seek to answer the question: is this a different approach to government decision-making that can help take New Zealand to where it wants to go?
Join us on Tuesday 26 November to hear from the founder of wellbeing economics, Professor Richard Easterlin, who will be visiting the University of Auckland Business School from the University of Southern California as our 2019 Sir Douglas Myers Visiting Professor.
Light refreshments will be available from 5.30pm in the level 1 foyer before the panel event which will begin at 6pm in OGGB3 on level 0.
Professor Easterlin will give an opening address, followed by a panel discussion with Shadow Finance Spokesperson, Paul Goldsmith; Green Party MP, Chlöe Swarbrick; Head of the School of Government at Victoria University, Girol Karacaoglu (who designed New Zealand's wellbeing framework when he was Chief Economist at the Treasury); and leading business woman, Bridget Coates.
Professor Robert MacCulloch, the Matthew S. Abel Chair in Macroeconomics at the University of Auckland Business School, will chair the panel discussion.
Professor Richard Easterlin
Richard A. Easterlin is University Professor Emeritus of Economics, University of Southern California. He is a member of the National Academy of Sciences and a Distinguished Fellow of the American Economic Association. He is also a Fellow of the American Academy of Arts and Sciences, the Econometric Society and the Institute for the Study of Labor (IZA). He is a former president of the Population Association of America, Economic History Association and Western Economic Association International.
He became famous for his paper, Does Economic Growth Improve the Human Lot? Some Empirical Evidence and the 'Easterlin Paradox' where he argued that contrary to expectation, happiness at a national level does not increase with income over time.
He is the author, among other things, of Happiness, Growth and The Life Cycle (2010), The Reluctant Economist (2004), Growth Triumphant: The 21st Century in Historical Perspective (1996), and Birth and Fortune: The Impact of Numbers on Personal Welfare (1980; 2nd ed. 1987), and editor of Happiness in Economics (2002). His current research is on the association between economic growth, public policy and subjective wellbeing.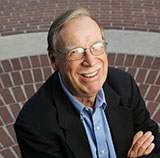 Bridget Coates MNZM
Bridget Coates is an experienced global leader who has built and led businesses in both the United States and New Zealand in recent years. She has held Chairperson, Director and CEO roles across a range of public and private sector entities. She is currently Chairperson of the Real Estate Institute of New Zealand, Director of Tegel Group Holdings Ltd., Chair of the Tegel Audit Committee and a member of Fonterra's Sustainability Advisory Panel to the Board. Until recently, she was a Director of the Reserve Bank of New Zealand. In 2014 she was awarded a Queen's Birthday Honour for services to business.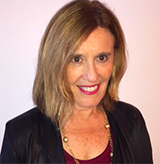 Hon Paul Goldsmith
First elected off the National Party list in 2011, Paul served as the Chair of the Parliamentary Finance and Expenditure Select Committee. Following the 2014 General Election, he was appointed Minister of Commerce and Consumer Affairs and Associate Minister for ACC. In 2016, Paul was appointed Minister of Tertiary Education, Skills and Employment, Minister for Science and Innovation, and Minister for Regulatory Reform, and served in the Cabinet until the 2017 General Election. He is now Opposition Spokesperson for Finance and Infrastructure.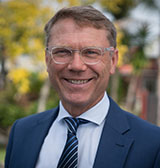 Chlöe Swarbrick MP
Chlöe cut her political teeth as a 22 year old, running a ground-breaking campaign for election as the Mayor of Auckland in 2016. She is now a Green Party MP, and Aotearoa's youngest MP in 40 years. She brings to parliament her experience as a policy wonk, journalist, business owner and a community project leader. She is focused on opening up parliament and politics to all New Zealanders, so they can see themselves in it and take part in making Aotearoa a great place for everyone.
Chlöe is the Green Party musterer (or whip) and spokesperson on: Tertiary Education, Open Government, Sensible Drug Law Reform, Local Government, Arts Culture & Heritage, Small Business, Broadcasting, Mental Health and Youth.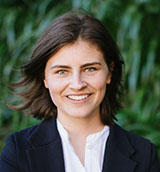 Dr Girol Karacaoglu
Girol Karacaoglu is the recently appointed Head of School of Government at Victoria University Wellington. He went to VUW from the New Zealand Treasury, where he was Chief Economist. Before then, he was the Chief Executive of the Co-operative Bank of New Zealand for nine years. His previous roles included General Manager at Westpac NZ, Chief Economist at the National Bank of NZ, and lecturer in Economics at Victoria University of Wellington. His academic fields of specialisation were in Monetary and Financial Economics, International Finance, Econometrics, Corporate Accounting and Finance. His current research interest is in public policy - an integrated approach to economic, environmental and social policies towards improving intergenerational wellbeing.