Sales Have Ended
Ticket sales have ended
Thank you for swiping right and agreeing to meet with Status Pending - we can't wait to celebrate with you! Please bring your ticket (digitally or otherwise) to gain access to the event. This screening is presented by WLG:X - a Festival of Creative Collisions. We'd love to connect with you so slide into our DMs and follow us on Facebook: www.facebook.com/WLGXnz Instagram: www.instagram.com/WLGXnz Twitter: www.twitter.com/WLGXnz or LinkedIn (if you're nasty): http://www.linkedin.com/company/wlg-x ... or check out more at www.wlg-x.com
Sales Have Ended
Ticket sales have ended
Thank you for swiping right and agreeing to meet with Status Pending - we can't wait to celebrate with you! Please bring your ticket (digitally or otherwise) to gain access to the event. This screening is presented by WLG:X - a Festival of Creative Collisions. We'd love to connect with you so slide into our DMs and follow us on Facebook: www.facebook.com/WLGXnz Instagram: www.instagram.com/WLGXnz Twitter: www.twitter.com/WLGXnz or LinkedIn (if you're nasty): http://www.linkedin.com/company/wlg-x ... or check out more at www.wlg-x.com
WLG-X: A Festival of Creative Collisions presents the New Zealand premiere of STATUS PENDING.
About this event
STATUS PENDING - Written and Directed by Ben Zolno
Can analog love survive in the digital world?
After a successful run on the international film festival circuit, STATUS PENDING is having its New Zealand premiere, presented by WLG-X.
Swipe right on this exlusive opportunity to join the cast, crew and film community for this one-off screening of STATUS PENDING. Your ticket includes access to the screening pre-function and a Q&A panel before the film.
This event is a little taste of what's to come at WLG-X, taking place in Wellington in September 2019... and by attending this screening, you've will have the chance to win a free pass to the whole festival (valued at over $800!)
There is much more to be announced, so be sure to click 'going' on Facebook to ensure you're kept in the loop on extra developments!
Event Schedule:
6:00pm - Pre-function Open
7:00pm - Panel Discussion
7:20pm - Film Screening
If you have a 'Screening Only' ticket - please arrive and be ready to enter the venue at 7:15pm.
Please note:
This is an 18+ event
Film includes nudity and scenes of a sexual nature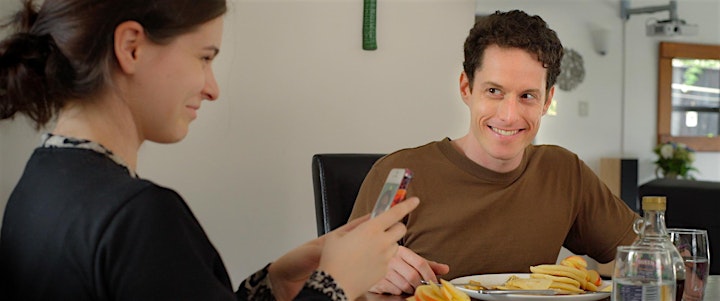 About STATUS PENDING:
Written and Directed by Ben Zolno
Starring: Ben Zolno, Ivana Palezevic
Produced by Kelly Kilgour and Jane Fletcher
An improvised-dialogue romantic dramedy - in the spirit of BEFORE SUNRISE and HUMPDAY - STATUS PENDING is the story of a couple struggling to live up to the lifestyle standards and expectations social media has set for them.
After six months with her Tinder guy, an indecisive millennial, who struggles with expectations created by social media, must decide today: either travel the world on a last-minute trip, or find "stability" – settle into a career and a relationship.
• Romantic Dramedy • Improvised-Dialogue • Mumblecore Indie •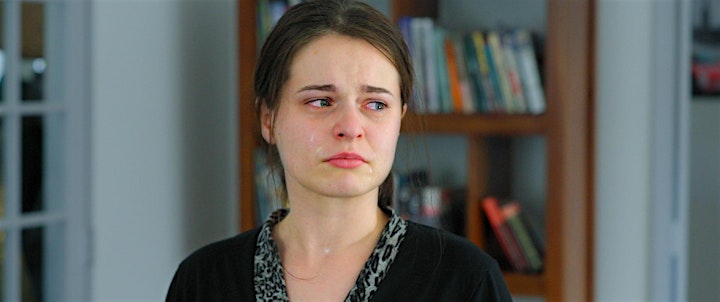 Praise for Status Pending:
"Deceptively simple and beautifully told..." Don Roos - Writer & Director, Opposite of Sex
"Clever, taut and authentic..." Stephen Nemeth - Producer, Fear and Loathing in Las Vegas
"Gorgeous examination of social media's effect on us all." - Johnny O'Hara - Writer, Fuel (Sundance Audience Award Winner)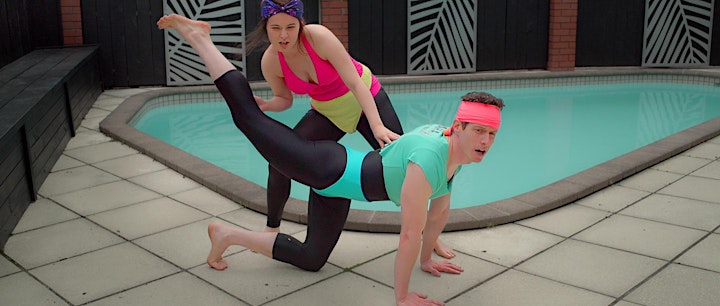 Screening presented by:
WLG-X: A Festival of Creative Collisions
11-15 September 2019. Wellington, NZ
WLG-X is New Zealand's newest festival that will celebrate the worlds of Tech, Design, Film, Music and the creative and innovate people, ideas and businesses that are born from where these disciplines meet and overlap... we call these 'Creative Collisions'
Inspired by international events such as SXSW in Austin, USA; WLG-X will be an event not to be missed. The five day programme will be a mash up of headline speakers, panels, workshops, gigs, film screenings, parties, events, interactions and a whole lot more.
For more details, check out wlg-x.com
Connect with us: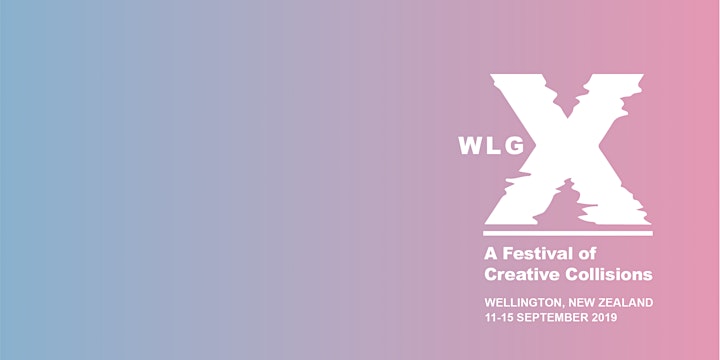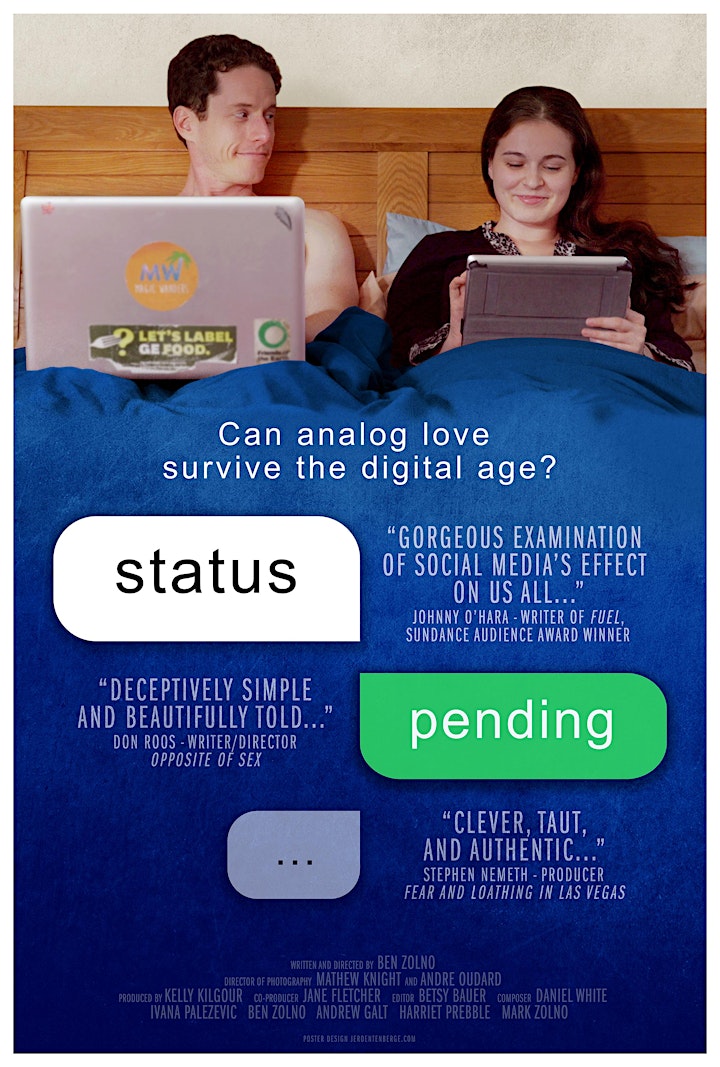 Organiser of Status Pending - NZ Premiere Screening (presented by WLG-X)