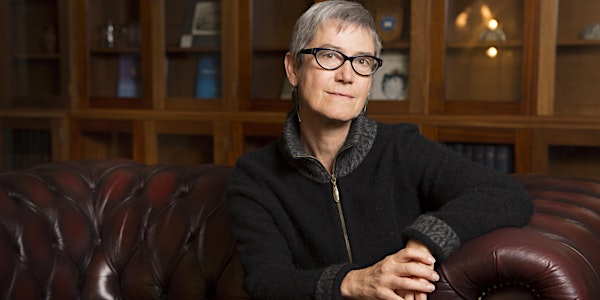 Truth to Power: The Critical Legal Academic As Licensed Subversive
Event Information
Location
Sir Owen G Glenn Building
12 Grafton Road
Auckland, Auckland 1010
New Zealand
Join us as we celebrate the illustrious four decade career of one of Aotearoa's leading critical legal intellectuals, Professor Jane Kelsey.
About this event
Truth to Power: the Legal Academic as Licensed Subversive
After four decades as one of Aotearoa's leading critical legal intellectuals, Professor Jane Kelsey is retiring. This is her Valedictory Lecture.
Professor Kelsey will explore the role and responsibilities of the critical legal scholar as "licensed subversive", focusing on four core areas of Jane's academic activism – decolonisation and Te Tiriti o Waitangi; the political economy of public policy; globalisation; and the quasi-constitutional role of universities as public institutions.
Jane Kelsey is one of New Zealand's best-known critical commentators on issues of globalisation and neoliberalism. She has taught at the University of Auckland since 1979, specialising in socio-legal studies, law and policy and international economic regulation.
Jane is active internationally as a researcher, analyst, adviser and media commentators on globalisation, especially the Trans-Pacific Partnership Agreement, trade in services, and investment agreements. She is an active member of a number of international coalitions of academics, trade unionists, NGOs and social movements working for social justice.
A follow up to her best-selling book on the neoliberal restructuring of New Zealand, 'The New Zealand Experiment. A World Model for Structural Adjustment?' will be published in 2015. Entitled 'The FIRE Economy', it examines the challenges of embedded neoliberalism in the context of financial crises, and was supported by a Marsden Fund research grant. Other recent books include 'Service Whose Interests? The Political Economy of Trade in Services Agreements' (Routledge Cavendish 2008), and the edited 'No Ordinary Deal. Unmasking the Trans-Pacific Partnership Free Trade Agreement' (ed) (Bridget Williams Books 2010), as well as many published articles.
Date and time
Location
Sir Owen G Glenn Building
12 Grafton Road
Auckland, Auckland 1010
New Zealand