About this Event
Can you relate to any of the following?
I feel constantly distracted and connected to my devices
Stressed, overwhelmed or anxious?
Like I never have enough time and am always rushing?
Wired yet depleted of energy physically, mentally or emotionally?
Like I've lost the ability to regularly enjoy the present moment much and experience joy?
Overwhelmed by all the wellness information out there? Like I don't know where to start....
Do you want to feel:
Calm + grounded?
Focused + productive?
Excited by life and work?
Happy + present?
Vital + energised?
Grateful?
Connected to those around you?
Then Ovio Mindfulness can help. With over 3,000 published studies, Mindfulness is one of the most well-researched, evidence-based pathways to feeling calm, creative, happy, healthy. And more connected to both the world around you and those you love.
In this immersive afternoon retreat, you'll have the opportunity to relax, revitalise and connect with a like-minded community, whilst learning this powerful new life skill to help manage stress and emotional reactivity.
Our Ovio Mindfulness Workshop is evidence-based, practical and grounded in everyday life examples. It will not be another thing to add to your already-full plate - you will learn a new way of living that takes just a few minutes a day and rewires your brain for happiness.
Designed by Cheryl Strawbridge, a scientist with degrees in Biochemistry and Psychology, this course has been making a difference to thousands of New Zealanders over the past 10 years, and is even taught in our very own Beehive!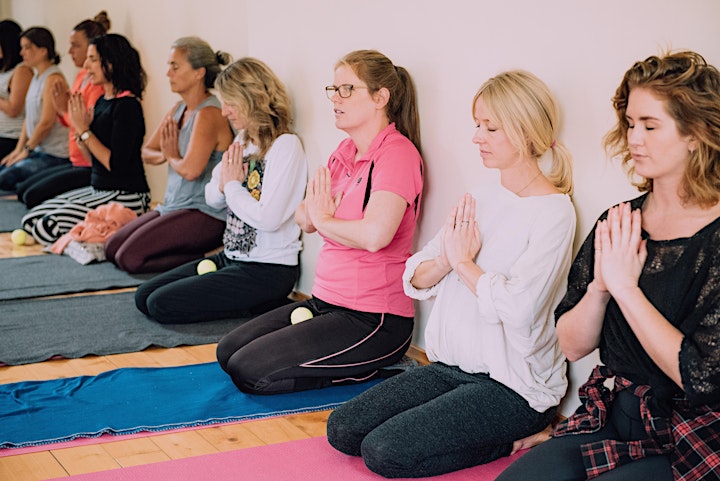 An outline of the day:
Part one: Intention + Motivation
What is Mindfulness, why our 21st Century Brain needs it now more than ever, proven benefits, the workings of our busy minds
Part two: A calm, clear mind
Practical tools for managing stress and working with unwanted emotions and feelings
Part three: Relating to yourself and others
Empathy + compassion, mindful relationships and a pathway to happiness
A snapshot of what you'll learn:
The science behind mindfulness - what the research shows us in terms of how Mindfulness positively impacts our physical, emotional and mental health
4 x stunning secrets of the mind that hold us back (and what we can do about it)
A plan and a tool kit of daily practical mindfulness tools for busy people, to balance yourself within minutes and work with difficult emotions
A mindful approach to happiness, acceptance, relationships and stress
Jam-packed with value for $75:
3.5 x hour immersive workshop in the beautiful light-filled Yoga Ground studios
A combination of learning, reflecting, journaling, discussion and mindfulness activities
Meditations, mindful chocolate eating exercise and relaxation exercises
Welcome drink + afternoon tea
Lifetime access to the Ovio Mindfulness course online, valued at $125
Optional: Mindfulness journal with space for exercises and captures key points for additional $20, please email organiser kristy@mymindbright.com (or bring your own pen + paper)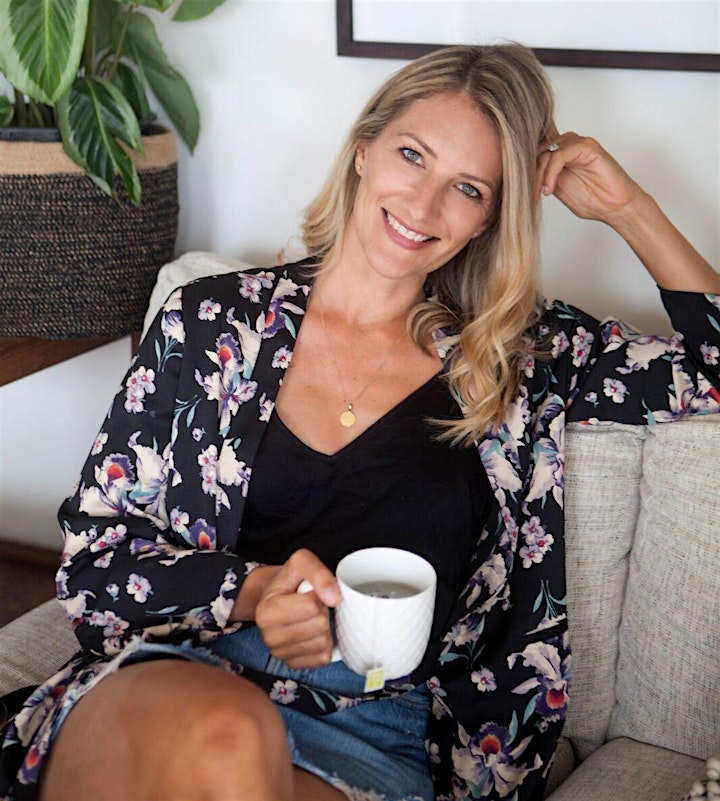 Meet your host
Kristy von Minden is an accredited Ovio Mindfulness Teacher with a special interest in Neuroscience. An experienced facilitator, keynote speaker, wellness blogger and mental wellness advocate, Kristy is regularly invited to speak at events to inspire positive change. She also works regularly with leading businesses, supporting them with their wellness programmes to reduce stress and enhance health, happiness, productivity and creativity. Her mission is to motivate people to create small but powerful daily habits to take care of their minds, just like we brush our teeth or exercise.
Mindfulness has profoundly changed Kristy's life, helping her recover from a spinal fusion, five years of chronic pain, burnout and anxiety. She credits her meditation and mindfulness practise with helping her not only recover but to giving her the mental clarity and energy to launch and build her business Mind Bright.
"Our brains are our most precious resource today - we need to stop treating them like machines and ensure our mental wellness is top of our agenda.
"Doing a great job at work and prirotising our wellness do not have to be mutually exclusive…in fact, science tells us that the more we look after our mental, physical and emotional health, the better our brains will work - we'll unlock creativity, strategic thinking, problem-solving, productivity, better decision making, improved communication and empathy. All vital attributes for performance, health and happiness", says von Minden.