In this beautiful one day retreat you will have the opportunity to reconnect to yourself, to deeply receive and to recalibrate.
About this event
LIFE CAN FEEL FULL. WE MENTALLY AND PHYSICALLY CARRY A LOT, OFTEN WITHOUT REALISING IT.
In our quest to serve others and give our all, we can sometimes forget to nurture our own needs and to truly receive.
When we don't nurture ourselves we can feel anxious, bored, disconnected or exhausted.
In this beautiful one day retreat you will have the opportunity to reconnect to yourself, to deeply receive and to recalibrate so you can create with intention and clarity.
Let go of the layers you carry in your day to day life and allow yourself to be guided through an inspiring mini retreat designed to open your heart and your mind.
As your facilitator for the day I will guide you through practical self awareness exercises to help you become more present, to look at what is holding you back and to be more intentional about creating the future you truly desire.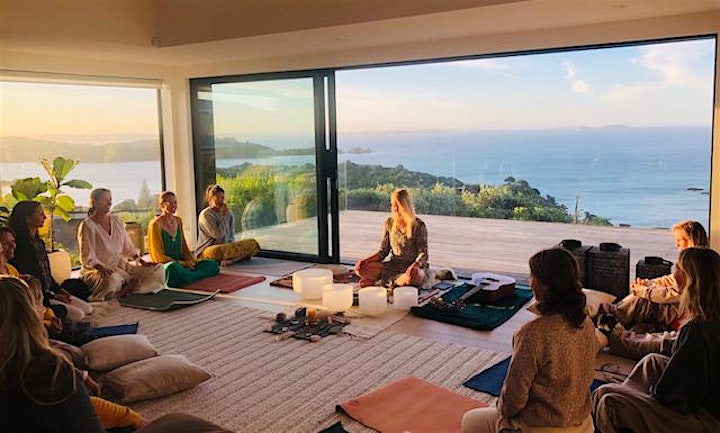 JOIN ME IN A STUNNING LOCATION IN WAIHEKE ISLAND FOR THIS ONE DAY RETREAT, COMPLETELY DEDICATED TO YOU AND YOUR MIND BODY WELLBEING.
WHAT'S INCLUDED:
Welcome Cacao Ritual
Personal development group coaching sessions
Mindful practices to optimize your state
Journaling exercises
Sound Healing with special guest
A gentle yoga class with guest teacher
Worksheets and handouts
Guided visualisation and meditation
Nourishing plant based lunch and treats
Relax in a beautiful location above the ocean
Enjoy deep connections with other amazing humans
Transfers to and from the Ferry
NOT included: Ferry tickets to and from Auckland
YOU WILL LEAVE WITH:
Practical self awareness tools to use in your own life
Clear intentions and direction
A sense of inner peace
A deeper connection to yourself
Your cup will be full
"Give yourself the gift of space, time and self reflection and clarity will prevail."
NOTE: TIME TO LEAVE AUCKLAND IS AT 8AM . EXACT LOCATION WILL BE CONFIRMED AFTER BOOKING.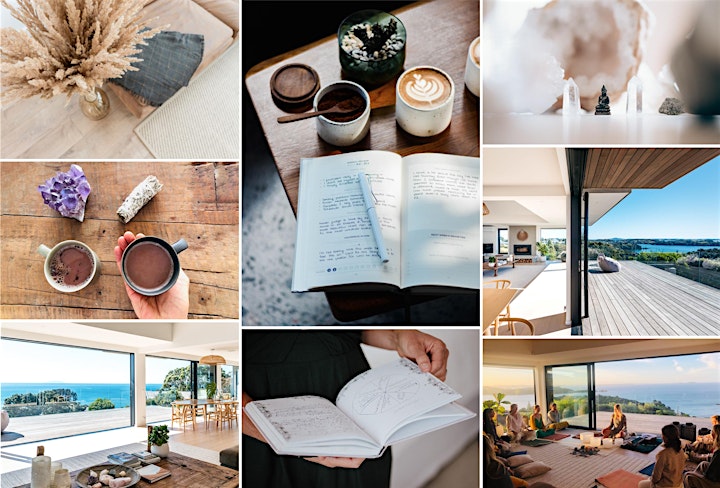 Organiser of WAIHEKE DAY RETREAT - Receive • Create • Reconnect
Simone is hugely passionate about empowering people to live with purpose and create themselves from the inside out. Her expertise lies in helping individuals to create effective mindset strategies, to build resilience and gain clarity and direction. Simone has a strong passion for mind-body wellness and teaches effective techniques for optimal mental and physical wellbeing.

Simone is a qualified Life Coach, Mind Detox Practitioner, Mindfulness Facilitator and is an Epigenetic Coach. Simone runs online and live training programs, mentors clients all over the world, speaks and runs workshops for corporates and individuals and hosts International wellness retreats.