Water exhibition - Guest artist: Ernie Stevenson
About this event
Kāpiti Gallery opening hours: 10.00 am to 3.00 pm Thursday to SundayExhibition dates: Thursday 6 to Sunday 30 May 2021
The Guest Artist at the Kapiti Gallery's latest exhibition is Ernie Stevenson. Ernie's work will be exhibited alongside work by members of the Kapiti Arts and Crafts Society members with a theme of "Water".
Ernie was born into a family of seven siblings and parents who loved nature and a father who loved drawing country scenes. Their home in Tokomaru had views of the Tararuas, native bush only metres away, a plantation of cabbage trees and a flowing river within 200 metres. His childhood was spent exploring the area now known as Horseshoe Bend. These early years gave him a passion for painting landscapes and he still has a painting he did as a student of his father's Blacksmith shop.
Throughout his working life of 44 years in engineering, wholesaling, retailing and electronics his passion for painting didn't diminish.
In 2009 he spent 17 months travelling NZ in a caravan visiting back country and mountainous places that many New Zealanders have never seen. He would sit, meditate, sketch and paint in watercolour and then return to his caravan and transform his watercolour sketches into oils on canvas. The reason for this double work was the rivers, lakes and forests attracted masses of sandflies and the oil and turps brought them to the painting.
Today he is greatly pleased if people seeing his paintings feel something of the beauty and splendour of his 'soul's experience'.
Ernie will be at the Gallery on Saturday 8th May from 1.00pm and would love to meet and share his experiences of his painting travels in New Zealand.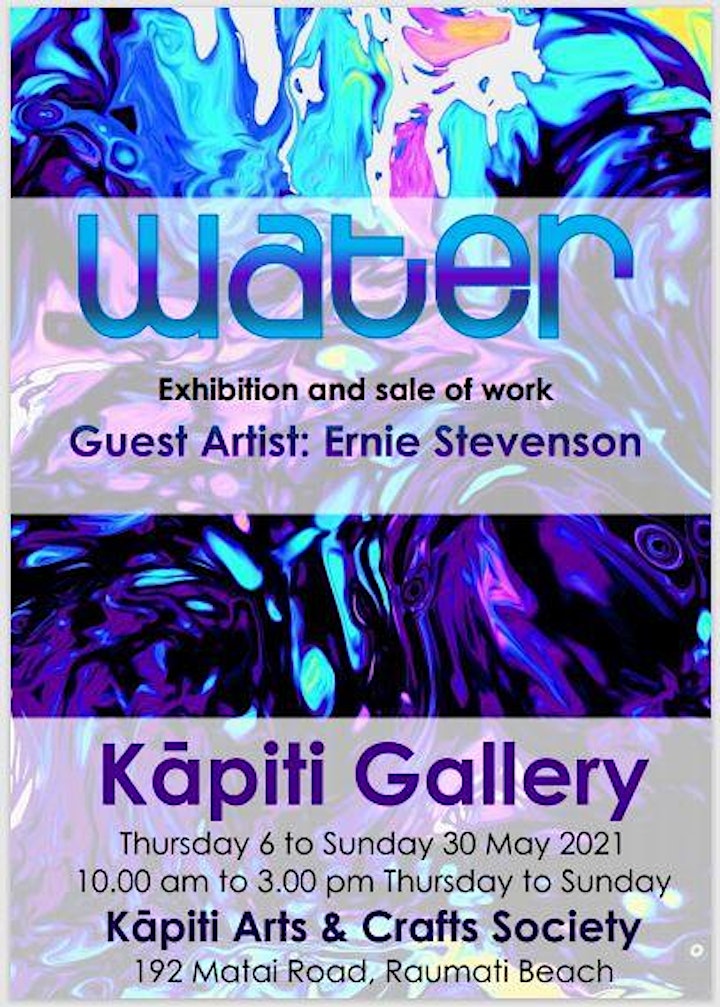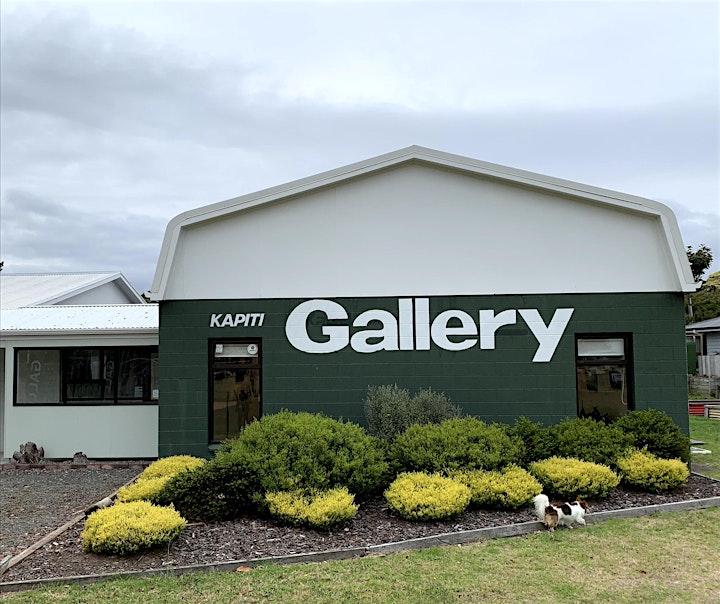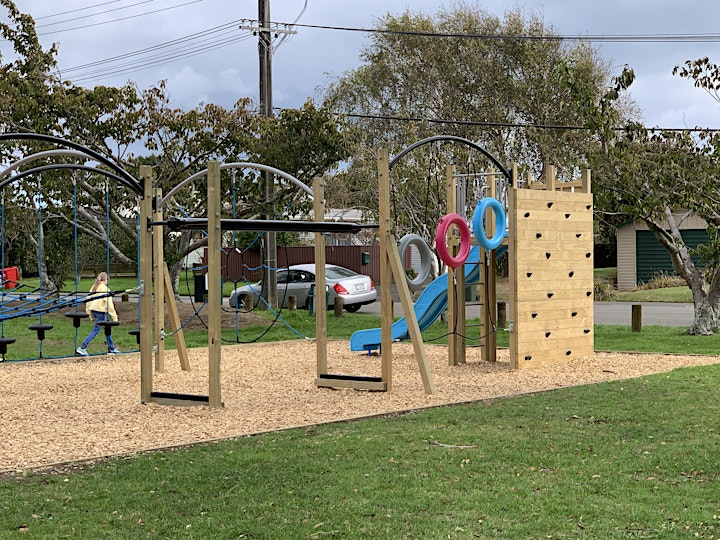 Organiser of Water exhibition and sale of work
Some 12 art and craft groups meet regularly in our workrooms and Society members can join as many or few groups as they choose. Our Gallery displays members' work in exhibitions that change each month, and members sell their creations in our Arts and Crafts Shop in Raumati Village.
Kāpiti Arts and Crafts Society = Create . Learn . Enjoy