Sales Have Ended
Ticket sales have ended
Congratulations on securing your place! We are looking forward to seeing you on Wednesday April 6th - if you have any questions please email info@bbsolutions.co.nz See you there, Fiona
Sales Have Ended
Ticket sales have ended
Congratulations on securing your place! We are looking forward to seeing you on Wednesday April 6th - if you have any questions please email info@bbsolutions.co.nz See you there, Fiona
Description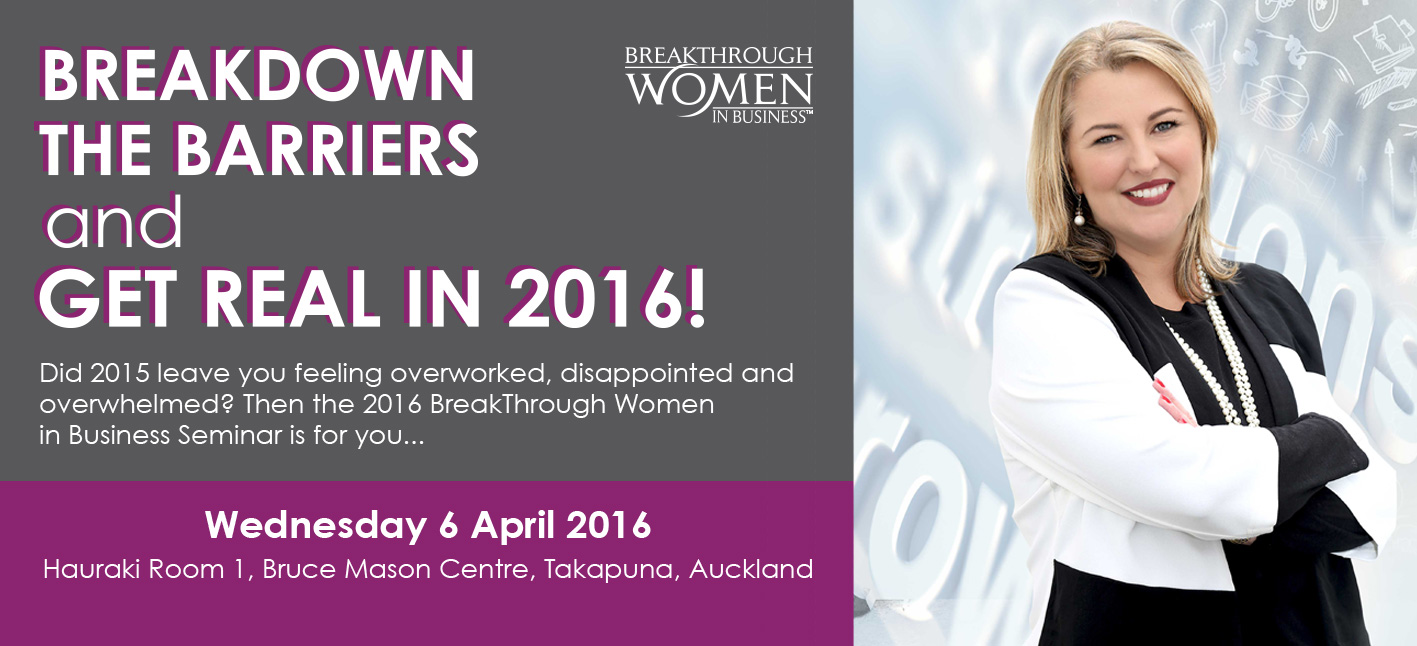 Let me ask you a question...
Is this YOU?
Have you made business mistakes in 2015 that cost you time, money and clients?

Are you

tired of working long hours, achieving the same mediocre results and know you could do better?
Want to spend more time with your family, increase cashflow and take the financial pressure off at the same time?

Are you

blocking your own success,

without even knowing?

Want to

achieve more success

but worried about the impact of working extra hours away from the family?
Then let us help you make 2016 your best year in business yet!
We've put together something very special for you for April 2016.
---
What is it?
We have created a half day action packed seminar with all new content to give you what you need and tell you how to do it to get the results you've been waiting for.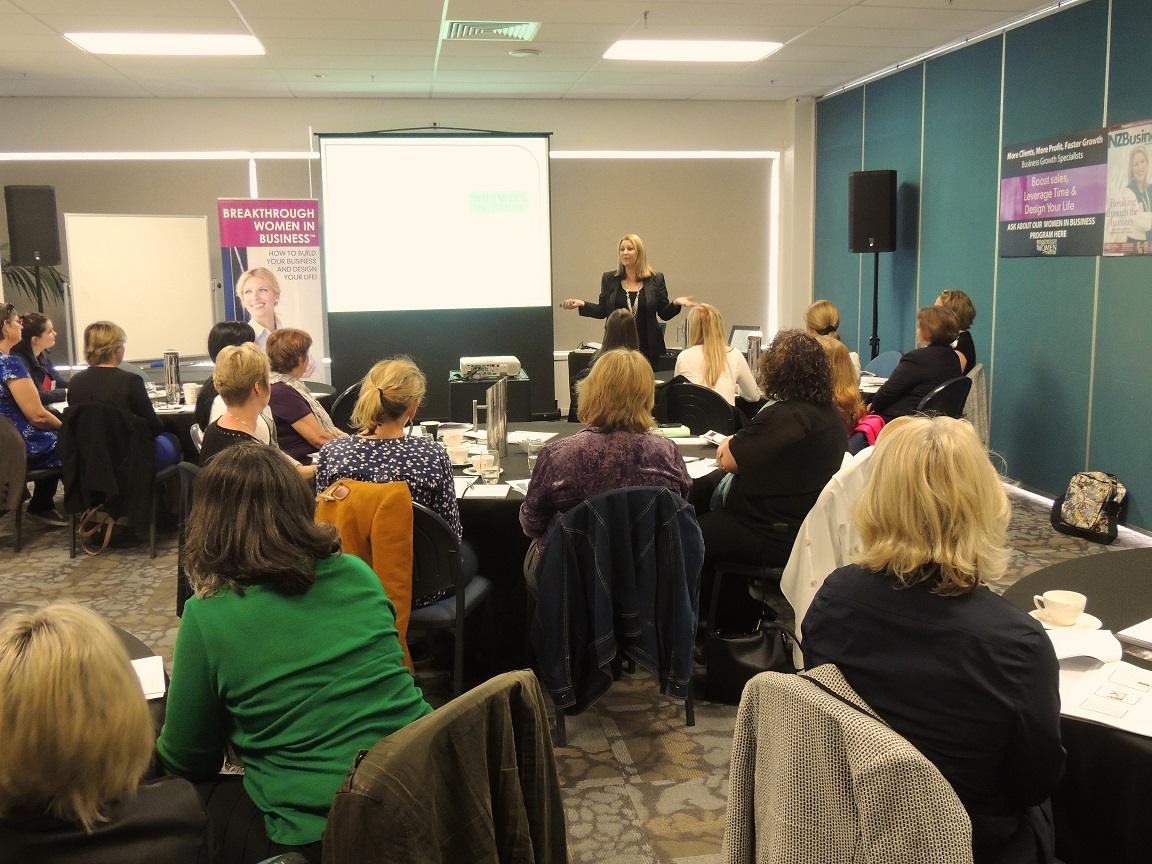 Why have we developed this?
Because we work with a lot of Women Business Owners and hear the frequent frustrations from women such as…
YOU know that growing a business, having a busy life and wanting to spend time with the family is all good in theory – but not so easy to do when there's not enough time in the day.

YOU know that you're not reaching your full potential in business but you don't know what's stopping you.

YOU know you SHOULD be doing better and get frustrated at not being where you wanted to be yet – why is it taking so long?

YOU know you need to learn the practical know-how to help you run your business, but it's hard to do when you're so busy already, and how can you know what will work for you?
We see how this is impacting many hard working women business owners.

We want to help you develop your skills so you can achieve amazing successes time and time again. So that you can use these skills for the rest of your business career, and develop the confidence, the ability, the knowledge and experience that propels you forward to take challenges head on and write your own page of results………..
We often know what we SHOULD be doing, and WHAT'S NOT WORKING, so it's time to make it easy on yourself, and find ways to learn from others, take action and find ways to MAKE IT HAPPEN.
---
By attending here is what you'll learn: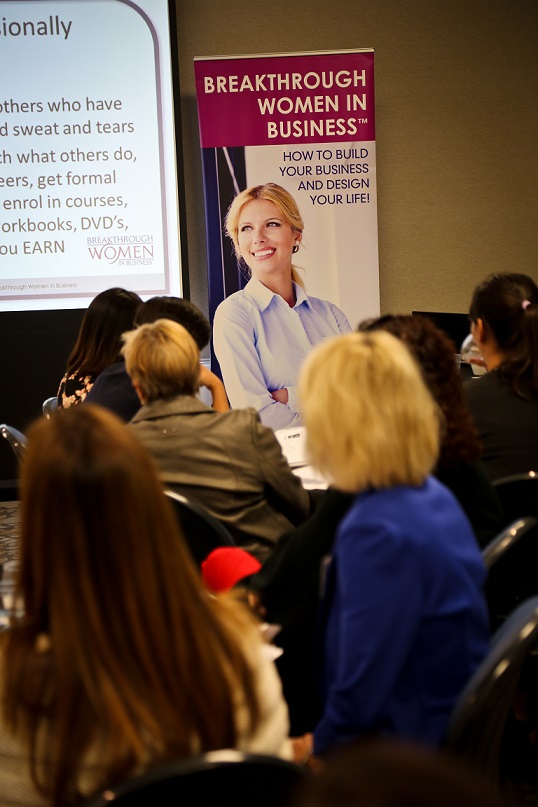 Avoid Mistakes: How to avoid the common mistakes most NZ Businesses made in 2015 that wasted time and money for no reason. Are you doing this too?
Breakdown Barriers: How to identify and breakdown the barriers in YOUR business – learning what 'not' to do, – and do more of the 'right things'
Get Out Of Your Own Way:

How to stop holding YOURSELF back and take the 'leap' you need to get outside your comfort zone and get the results you want
Boost Confidence: 2 Quick Strategies to Boost Confidence and feel like you're In Control every day
Winning Habits: Learn the clever winning habits of successful women entrepreneurs and how you can do this too! - It's not what you think…
Think about this………….
What if…….......... You could avoid expensive business mistakes and wasted time by learning from others 'who've been there' and know what NOT to do and how to grow your business the 'right way'
What if ………....... You could focus your time and energy on what makes you money, learning how to confidently say 'no' instead of trying to be all things to all people
What if ……………. You could take the step you've been wanting to and push yourself to jump at new opportunities. You could tick those big goals off your 'wish list' and get them done this year
What if ……………. You could increase your confidence and feel good, in control and on top of the business, clients, money and your time. Imagine the difference that would make to your business!
What if …………… You could start developing the same habit that the most successful women entrepreneurs in the world use – and use it everyday to transform YOU.
If this resonates with you at all – then you need to join us for our transformative April seminar - for new, fresh strategies to drive your success for 2016.

---
WHO SHOULD ATTEND?
This practical, seminar is specifically designed for busy Business Owners / Managers who have had enough of the same results and want to get make some changes NOW.
Start Ups: who need new clients fast, and get clear of what to focus on to make money now.
Growth Phase: who want to 'ramp things up' while staying in control of the business and set themselves up for a 6 or 7 figure income.
Established Phase: who want to create a business to run without them, step back from the day to day operations, or set the business up to sell.
Management Staff: responsible for the day to day management of the business.
---
So how do I know what you need?
Because I'm just like you... I've been there too. I know what it's like to have a great idea, to start a business and be excited about the thought of having your own company. And to have all these dreams of what it's going to be like...

I also know that it doesn't always work out how we think, or as quickly as we think. So I understand how stressful it is to have no clients – and constantly be worrying about money, wondering how you're going to pay the bills and when it's going to get better.
I know what it's like to have too many clients and be rushed off my feet – thinking this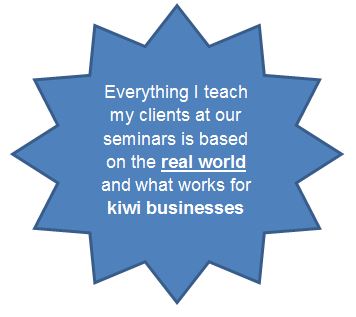 isn't the work / life balance I was wanting! While it's great to be busy – its hard to do it all, and manage everything on your own.

And I know what it's like to find a better way to do things, and get better systems in place, and to build a clever team around you to help you grow and expand your business.
I have consulted individually with over 130 companies now and taught hundreds of people with my own seminars, whilst being invited to speak at numerous conferences and events around New Zealand.
We know what works – we know what doesn't work – and we know how to help you in business.
Business is Hard Enough – We Don't Need to Make it Any Harder. We're here to help you find easier, faster ways to grow your business and learn the business skills to get the results you want – when you want them.

A little bit more about me: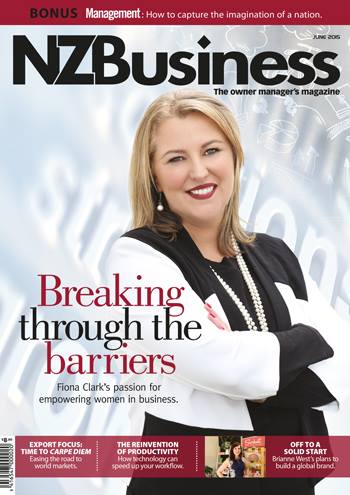 Founder and Director of BreakThrough Business Solutions
A leading Women's Business Coach in NZ
Sales and Marketing expert for small-to-medium businesses
Author and Contributor to NZ Business magazines
Featured on the cover of NZ Business Magazine 2015
Speaker at the International Coach Federation Conference 2014
Regular radio guest for Business Radio Talkback show
Former Trainer and Facilitator for the Auckland Chamber of Commerce
---
NOW IS THE PERFECT TIME to start mapping out where you are now - what the barriers are to your success, what you need to do MORE of this year and how to develop the practical know-how to set you up for your success.
It's your time this year to give yourself this opportunity for YOU and invest in your own success.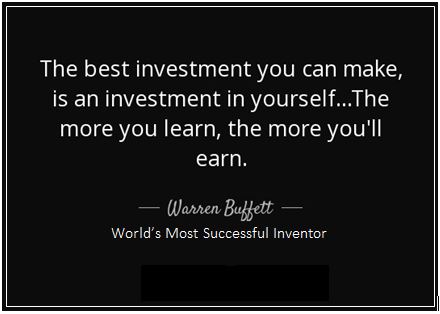 So let us help you to breakdown barriers to your success, push outside your comfort zone and build new confidence. Join us for a fun, powerful afternoon with other proactive business women just like you.
We'll see you there,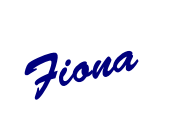 We will also be spending an hour afterwards with a small group who may like to get together for a coffee or glass of wine at a nearby café/restaurant. This is a great way to finish the day and connect with other business women who've attended, and expand your own personal network. Please let us know if you'd like to join us.

Organiser of Women In Business: Breakdown Barriers and GET REAL in 2016!
Fiona Clark is the Director of BreakThrough Business Solutions in Auckland, NZ. She is an expert in Sales and Marketing for small to medium businesses and is a powerful 'catalyst' to make businesses successful. Fiona's expertise is highly regarded for excellence and exceptional results.