About this Event
So you've started your own business, it's scary, I get it. Full of the unknown and so much to learn and that big question: "am I up to it", "can I do it", "was this the right choice?"
Exacerbated by feelings of insecurity if you've given up a full time job to take this leap of faith and doubters that might surround you (often within your own family) and the worry of what others might think and the possibility you might let them down (particularly where finances are concerned).
I get, it, I had it and still do from time to time and it's perfectly normal. What if I told you that 70% of us feel the same and not just women and not just those starting their own business. It happens often when we get out of our comfort zone when we challenge ourselves and try something new, when we take a risk, when we grow.
It's called Imposter Syndrome and is one of the most popular topics from my second book, Like A Girl. It's that feeling that one of these days they're going to realise I'm not cut out for this, I'm not the boss, I'm not the person to be running my own business, I'm not sure I can do this, I'm no expert and one of these days they'll find out – sound familiar?
It also comes with a side of waving away praise and feeling like any success we do get is just luck or people being nice. It's particularly prevalent when we start new jobs, get promoted or venture into our own business.
Do you feel no matter how hard you work it's never quite enough? Do you constantly worry what other people will think? Do you tend to avoid taking risks or taking on challenges through fear that you're not quite capable or ready? Do you hold exceedingly high expectations of yourself and never let yourself away with anything less than perfection?
You're not alone. These thoughts played continuously in my mind - despite countless promotions - as I worked my way up the ladder. Later, as I sat around leadership tables and connected with groups of other high-level professionals in my Leadership Development work, these thoughts echoed in their minds too.
It's called Imposter Syndrome and it's more common than you think, yet rarely talked about, and the more you succeed the louder this voice becomes. But it's not reality, it is just a voice in your head often clouded by your brain's negativity bias.
But you can't let it slow your progress or allow these feelings to prevent you achieving your potential. To succeed, you must learn how to navigate your negativity bias, overcome feelings of self-doubt, build resilience and face these fears to be the person you're capable of being.
In this session, specifically designed for women running small businesses, we'll look at what Imposter Syndrome is, why it effects so many women, and how we can navigate those nagging feelings of self-doubt to be our best and unlock our potential.
I will help you understand the impacts of fear of failure, perfectionism, and our people-pleasing tendencies. This workshop will be a deep dive into the subject and we will work on practical tips to help build self-efficacy and resilience, and we will navigate those feelings of fear and inadequacy for you to take away and apply to your life.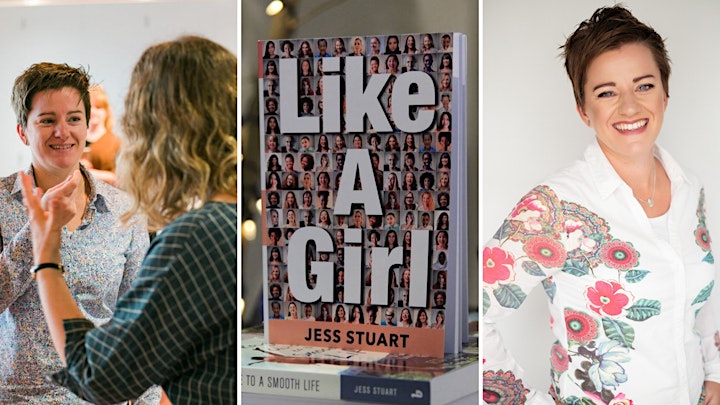 Jess has 15 years' experience in HR working with Senior Leaders, and is a former leader of teams herself. She started her own business four years ago, and now writes and speaks about how we can achieve our potential and find balance in life. With a particular passion for empowering women, Jess has authored two books, offers workshops for businesses, and has an array of online courses. She has been featured recently by the Dominion Post, Stuff, and TV3, and you can find out more on her website www.jessstuart.co.nz