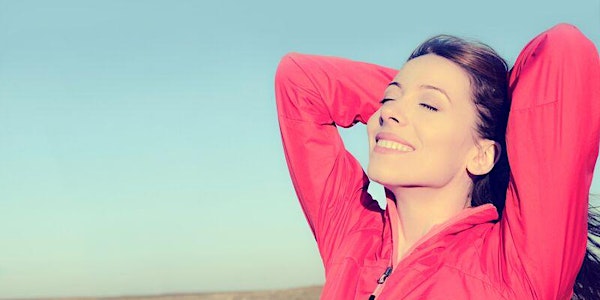 Love Yourself to a Great Life - 2 Day Workshop Retreat (non - residential)
Event Information
Location
Be Inspired
63 Vaughans Rd, Okura
AUCKLAND, Auckland 0792
New Zealand
Description
Are you a woman who has come to a turning point… is feeling frustrated… unhappy… worried??? Has been thinking that unless you do something things are only going to get worse?
Well it's about time that you felt able to look at your own life and say "I did change!", "I can grow" and experience how loving yourself results in life being soooo much better!
For one whole weekend you are going to listen to yourself with love, look at yourself with love and speak about yourself with love, alongside an intimate group of other women who are ready to Be Inspired. To change… To grow… To love yourselves to a great life.
As you peel back the layers of your life, you will learn how to appreciate yourself and see yourself with eyes of gratitude and acceptance. You will be restoring your self- belief, learning to hear your quiet inner guidance and uncovering a you that maybe you've never been aware existed – a confident, calm and clear you. A you that you can LOVE.
This Loving experience is for you if…
• You feel stuck in a rut, you know you need to change but you don't know what or how
• You've had a wake up call that tells you that NOW is the time for change
• You dream about what you and your life could be like if you just had the chance… true meaning and fulfilment in your life, relationships and work
• You'd love to describe yourself as being and living authentically and be able to be your real self
• You're ready to take responsibility for your own life
• The idea of being able to LOVE yourself sounds incredible and wonderful!

This loving experience is not for you if…

• You feel like you've got a handle on your life and are completely happy with things the way they are
• You're not ready for a no-going-back, life-changing weekend
• You're not willing to step out of your comfort zone

Love Yourself to a Great Life includes…
• two days FULL of discovery, interactive exercises and discussion
• all the ideas, tools and experiences developed by Louise Hay which have enabled countless people all around the world to change their health, wellbeing, relationships and self-perceptions for the better. It's personal growth and healing on a supercharged scale!
• a comprehensive handbook ​full of tools to take away and use over and over again
• my total, skilled and passionate dedication to your experience
• a serene, beautiful setting that really supports your inner work
• email follow up when you go home

This workshop is limited to 10 participants so that each person experiences learning tailored for them.
Dates: Saturday and Sunday 29 and 30 July, 9am – 5pm
All this for NZD $385 (or $335 if booked and paid before 30th June 2017 using PROMO code EARLYBIRD)
(please make your own accommodation arrangements)
Who is Louise Hay?
The whole idea of loving yourself as a means to healing and happiness came from an extraordinary woman, Louise Hay (author of "You Can Heal Your Life" and many other books on self-healing). She took herself by the bootlaces during a life crisis and began using positive thinking and affirmations to literally make herself better. She healed from cancer – and in doing so realised that all that she had experienced leading up to her illness was the cumulative effect of a life of self – criticism, unacknowledged emotion and the resentment that she had been carrying around.
In 2013 I embarked on an intensive training process in her simple but profoundly powerful method known as "Heal Your Life" and am now certified to bring this incredible approach to my clients. I talk more about this in my video .
So… imagine your life happy, healthy, meaningful… imagine yourself being able to listen to and follow your heart, feeling confident and free of worry. What about rediscovering (or discovering!) the passionate, excited and joyful person you are, valuing yourself, getting a real spark and being at deep peace with yourself? Healed in the true sense of the word: made healthy and whole again.
What those who have been before you say…
"Thank you for helping me on the road to happiness and hope. My time with you has been incredible and I am very grateful for your guidance". SJ Auckland
​"What I learned was profound and I am starting to feel like a phoenix rising from the ashes! It was a huge eye opener for me. I am so grateful to have met you, I can now do and achieve anything I want and I'm very excited and reassured I am on my path" FE Auckland
​"I'm so glad I did this course. I really enjoyed being part of this wonderful group, I felt safe and supported and I feel as if I'm about to embark on an adventure" KH Auckland
Date and time
Location
Be Inspired
63 Vaughans Rd, Okura
AUCKLAND, Auckland 0792
New Zealand